England v India: 'Why Adil Rashid's selection has divided opinion'

By Jonathan Agnew
BBC cricket correspondent
Last updated on .From the section Cricket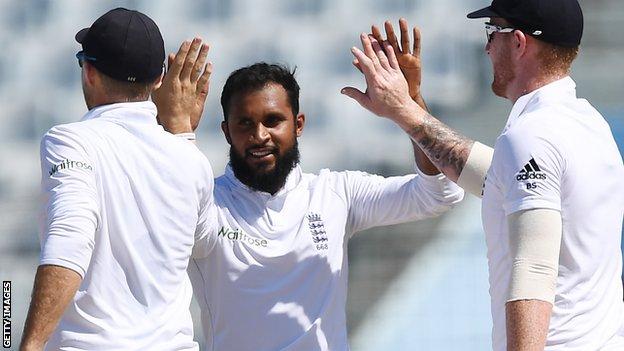 English cricket finds itself in a very strange situation over Adil Rashid.
The modern game throws up new challenges all the time and this one, where a player had made himself available to play Tests for England but not first-class cricket for Yorkshire, has caused a fierce debate.
When Rashid took the decision to focus only on limited-overs cricket, he may well have thought his Test career was over. He could have been pushed in that direction by England's odd selection to take Mason Crane on the Ashes tour of Australia last winter.
Some excellent performances in the Twenty20 and one-day matches against India revived Rashid's Test chances.
Still, even though his ambition to play for England in the longer format remained, he would not reverse his decision to refrain from playing in the County Championship for Yorkshire.
In the week just gone, Yorkshire had to loan another leg-spinner, Josh Poysden, from Warwickshire to play for them in the Roses match against Lancashire, arguably the biggest domestic game in England.
And so to the announcement of the England squad for the first Test against India at Edgbaston next week, with Rashid included and Yorkshire responding in an unprecedented manner.
Never in all my years associated with professional cricket have a I seen a county criticise England for picking one of their own players, like Yorkshire did in a statement and again when Martyn Moxon appeared on BBC Radio 5 live.
It would appear that the relationship between Rashid and Yorkshire is now beyond repair.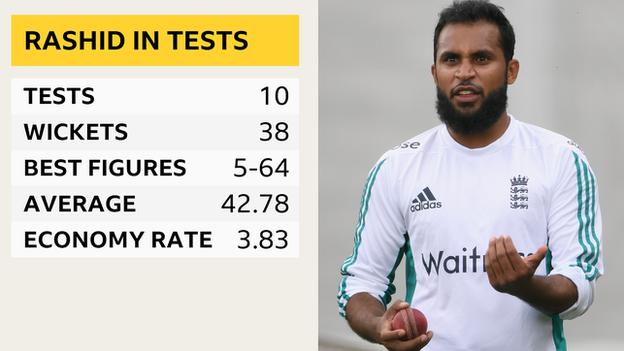 You can see both sides of the argument. From Rashid's point of view, you cannot blame him for taking the opportunity and you can certainly understand Yorkshire's frustration.
The man who had to weigh all of this up was Ed Smith, the England national selector.
If you are Smith, it is your job to pick the very best side available to England in order to beat India in a Test. If that happens to include Rashid, the man who carved up Virat Kohli, so be it.
In doing that, Smith has not only had to face the reaction from Yorkshire, but also leave out two men who can claim to have been in possession of the England spinner's role.
Jack Leach, the Somerset left-armer, played the final Test of England's winter in New Zealand and would have featured against Pakistan at the beginning of the summer had he not broke a thumb.
Leach has played only three first-class matches since the beginning of May. From Smith's point of view, is it better to take the controversial yet in-form option of Rashid, or a rusty Leach who may not be at peak fitness?
Dom Bess, Leach's Somerset team-mate, did nothing wrong in the two Tests he played against Pakistan and looks to be an all-round cricketer of some value.
But off-spinner Bess, because of the scheduling of the English summer and Leach's return to fitness, has played only four matches since the end of that Pakistan series.
He is yet another victim of a lack of consistent first-class cricket being played throughout the summer.
So England have recalled Moeen Ali and Rashid, men who have excelled in white-ball cricket recently but were mauled by India when England lost 4-0 there in 2016.
For Rashid to return to Test cricket with a moderate record - 38 wickets at 42.78 in 10 matches - and all this debate over his selection will undoubtedly bring added pressure.
What is more, the success he has enjoyed against India this summer came in completely different circumstances to what he will face at Edgbaston.
Whereas in the limited-over matches he is thinking about restricting runs and not going for boundaries, he will now have to consider how to get a batsman out, how to breach his defence, how to apply the pressure.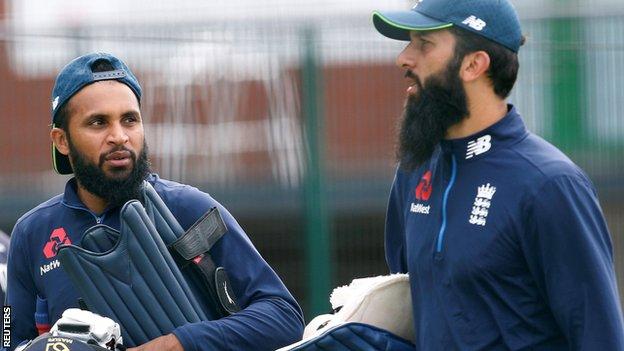 Those who hold the integrity of Championship cricket dear to their hearts will be concerned by Rashid's selection.
That is why it was vital that Smith made it clear that these are exceptional circumstances and will not be repeated.
England needed a spin bowler that turns the ball away from the right-hander and felt that Leach was not in a position to fill that role. Therefore they went for Rashid.
If they are in the same situation in a year's time and Rashid is still not playing red-cricket, he will not be chosen for England. Smith has, rightly, made that clear. If you want to play for England, play in the County Championship.
Amid all the Rashid furore, it should not be forgotten that another Smith selection, that of Jamie Porter, pays real respect to the Championship.
The Essex man is the only fast bowler to have taken more than 100 Championship wickets over the past two seasons and his domestic form has been rewarded.
He may not have express pace, but he takes wickets - and England think he has something about him.
His call-up is well deserved. Ultimately, that is what all England selections should be, rather than through the back door.
On this occasion, Smith has decided he was willing to take the fuss that goes with picking Rashid for the good of the England team. It is a one-off call.
Now, we wait to see if it is the right one.
Jonathan Agnew was speaking to BBC Sport's Stephan Shemilt.