David Richardson: Chief executive to leave ICC role after 2019 World Cup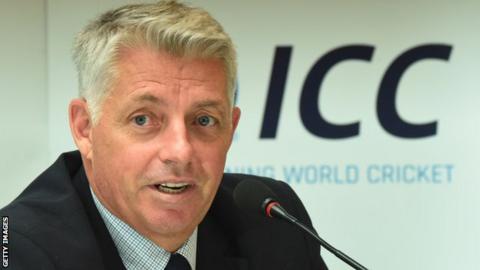 David Richardson will step down as the chief executive of the International Cricket Council after the 2019 World Cup in England.
Richardson became the first ICC general manager in 2002 before taking up his current role in 2012.
"The hardest thing as a cricketer is knowing when the time is right to retire," said the ex-South Africa wicketkeeper.
"But for me, the end of the World Cup next year is about right."
Richardson played 42 Tests and 122 one-day internationals between 1992 and 1998.
"I have thoroughly enjoyed my time at the ICC," he added.
"I am particularly pleased with what we have achieved in recent times in creating greater context for all formats of the game and securing increased opportunities and clear pathways for all members to play at the highest level."