England close to agreeing four-day Test with Ireland at Lord's in 2019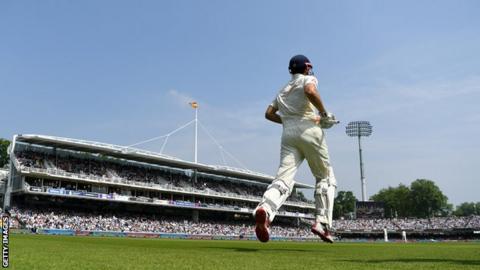 England are close to an agreement to play a four-day Test against Ireland at Lord's next summer.
The match would take place between the World Cup, which is being hosted in England, and the five-Test Ashes series against Australia.
The proposal will be put to the England and Wales Cricket Board's cricket committee and discussed at board level.
Ireland lost by five wickets to Pakistan in their inaugural Test in May.
Tests are normally scheduled for five days, but the International Cricket Council approved four-day Tests in October. South Africa beat Zimbabwe in a match scheduled for four days in December.
England have not played a Test scheduled for fewer than five days since their tour of New Zealand in 1971.
The World Cup ends on 14 July, with the as yet unscheduled Ashes to follow.
England have previously warmed up for Ashes series with matches against county sides.