Lancashire: County announces £2.3m operating profit for 2017 after Test and domestic success
Last updated on .From the section Cricket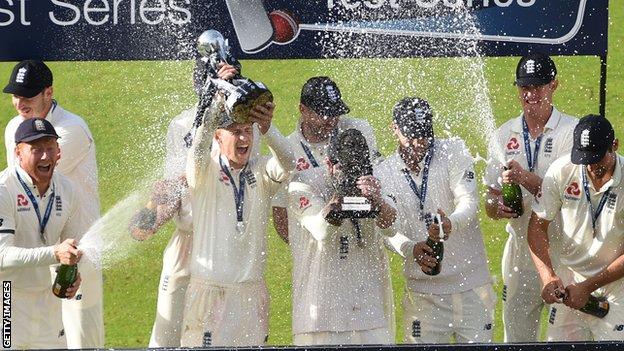 Lancashire County Cricket Club made an operating profit of £2,347,000 for 2017, an increase of 92% on the previous year.
The figures also reveal a net surplus after interest of £971,000, the first time the county has accrued this since 2013, which included an Ashes Test.
Again Test revenue helped, with a total 60,000 crowd for the South Africa Test.
Domestic cricket also played a part, with the T20 Blast Roses derby against Yorkshire attracting 20,000 supporters.
Their success as an international venue has resulted in the award of four Test matches over the next five years and they are also a host venue for the new domestic Twenty20 competition, which is set to start in 2020.
Lancashire finished second in Division One of the County Championship last season.