Ross Taylor expects more to copy Alex Hales' decision to focus on white-ball cricket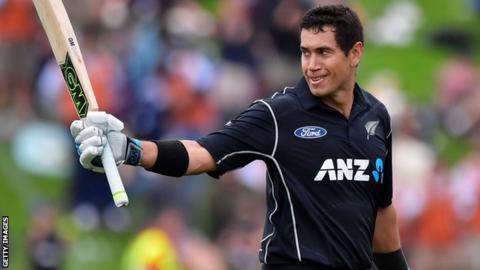 New Nottinghamshire signing Ross Taylor expects to see an increasing number of players follow the example of county colleague Alex Hales and choose to specialise in cricket's shorter forms.
England opener Hales, 29, last month signed a contract to only play limited-overs matches for Notts.
New Zealand batsman Taylor, 34, expects such deals to become "more popular".
"Especially those players who are quite sought after in the 20/20 format will go along that route," he said.
"Different players go through different stages throughout their careers. I talked to Alex Hales about Nottinghamshire and he spoke highly about it.
"I don't know if it will be a long-term thing for him but I think it will become a bit more popular."
Taylor is set to play for Notts in eight County Championship games and the entire One-Day Cup campaign.
Hales followed England limited-overs team-mate Adil Rashid in opting to focus solely on white-ball cricket.