Worcestershire: Promoted Division One county announce post-tax profit for 2017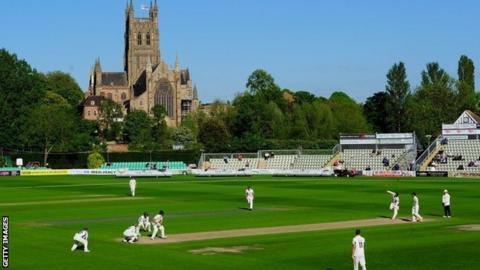 Worcestershire have announced a post-tax profit of £449,426 for their promotion-winning 2017 season.
But the County Championship Division Two champions have only been kept in profit by a £500,000 England and Wales Cricket Board 'income' contribution - for the second year running.
A similar £500,000 ECB payment in 2016 enabled a £428,673 surplus to be shown.
Without both payments, Worcestershire would have reported a £71,327 loss in 2016 and £50,574 in 2017.
Cricket wages increased by £406,842 in 2017, but this was partially offset by a healthy increase in both membership and match income.
Membership brought a 10% rise of £40,235 to £442,458, while reaching the One-Day Cup semi-finals helped gate receipts increase by £147,726 to £458,322.
Worcestershire have also now revealed that the profit of £58,772 they reported in 2015 would, in fact, have been a £181,621 loss, but for a successful miss-selling claim.
The county's new chief executive Matt Rawnsley, who was appointed to succeed outgoing CEO Tom Scott in early January, took up office this week.
He will be joining new head coach Kevin Sharp and his squad when they head off on next week's pre-season trip to Abu Dhabi.