Ashes: England must address their flaws, says Paul Farbrace
By Stephan Shemilt
BBC Sport in Sydney
Last updated on .From the section Cricket287
England's Ashes defeat in Australia has exposed the issues within the team, says assistant coach Paul Farbrace.
"Various people will have to sit down and look at a lot of things at the end of a series like this," said Farbrace.
"We have a choice. We can talk up the positive stuff or we identify the areas where we have not been good enough and we do something about it."
He continued: "Everybody needs to look very closely. Have we got the right people in the right places and are we doing the right things? There have been some good things that have come out of this series."
England have won only one of their past eight series in Australia and are battling to avoid a ninth defeat in 10 Tests in Australia.
They closed day four in Sydney on 93-4 in their second innings, still 210 runs short of making Australia bat again.
If they do lose at the Sydney Cricket Ground, it will be part of a miserable run that has seen them win only one Test series outside the UK since 2012.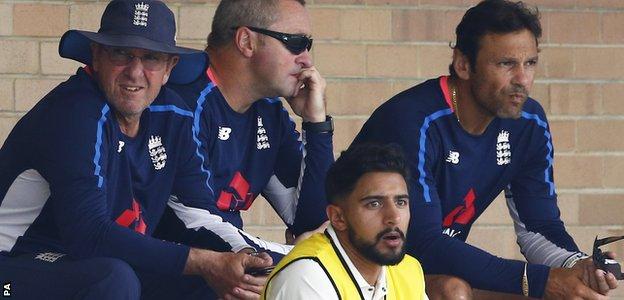 "There is a problem," said Farbrace. "If we're very honest, the last few days have summed up where we have been. We haven't been good enough with the bat to get 450 or 500.
"We have had glimpses, one or two sessions of good cricket, but we haven't been good enough over the course of a day or an innings to put Australia under pressure."
England, who have not lost a home Ashes series since 2001, will have the opportunity to regain the urn in 2019.
However, even if they do avoid defeat on Monday in Sydney, by the time they return down under in 2021 it will be more than a decade since their last Test win in Australia.
"We're always looking at how we can be better, but the key is how honest you are with the conversations you have," said former Kent coach Farbrace. "Sometimes those conversations have to be brutally honest.
"If England are serious about winning here in four years' time, the planning has to start in the next couple of days. We need to identify the type of personnel that you need, character-wise and skill-wise, to come here and win."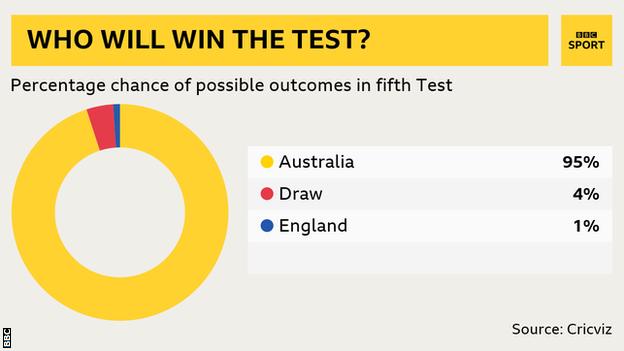 England's hope of saving the fifth Test seems to hinge on captain Joe Root, who battled to an unbeaten 42 on the fourth evening.
The captain took a blow to the finger when trying to pull the bowling of Mitchell Starc, but Farbrace said the digit was only "sore".
Farbrace added: "When you're outskilled, all you can do is keep scrapping.
"Joe spoke to the batters about doing exactly that and he has tried to lead from the front. He got stuck in and we hope that he can bat for a long period tomorrow."
Root, 27, is on his first tour as captain and has had to deal with a number of off-field issues.
Not only has all-rounder Ben Stokes been absent after being arrested for his part in an altercation outside a Bristol nightclub in September, but wicketkeeper Jonny Bairstow was accused of 'headbutting' Australia opener Cameron Bancroft and Lions batsman Ben Duckett poured a drink over James Anderson.
Farbrace, though, believes Root will become a stronger skipper for the experience.
"Joe is very determined," he said. "His way of talking within the team is about application, getting stuck in and fighting.
"We've seen in the dressing room the way that he leads the team. He is growing into and going to become a very good captain.
"He will have learnt a lot in this series and he'll only get better from that experience."