Ben Stokes: Police 'seek charging advice' over Bristol nightclub incident

By David Ornstein
BBC Sport
Last updated on .From the section Cricket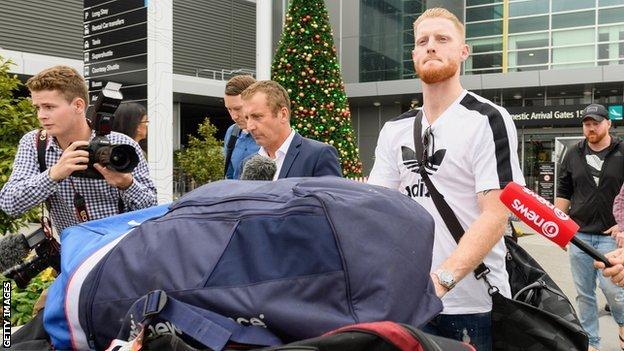 A decision on whether England cricketer Ben Stokes will be charged after an incident outside a nightclub will not be made for several weeks at least.
Stokes, 26, was arrested on suspicion of causing actual bodily harm after an incident in Bristol on 25 September in which a man suffered a fractured eye socket. He was released under investigation.
Avon & Somerset Police announced on Wednesday it had completed its investigation and sent the findings to the Crown Prosecution Service (CPS).
Stokes did not fly to Australia with the England squad in October for the current Ashes series.
At that time, the England and Wales Cricket Board (ECB) said the Durham player would not be selected "at this stage".
On Wednesday, Stokes landed in New Zealand and is expected to play for Canterbury in their domestic competition this weekend.
England trail 1-0 in the Ashes after a 10-wicket defeat in Brisbane.
What happens next?
Once the CPS has made a decision, it will be the responsibility of Avon and Somerset Police to inform Stokes of the outcome.
If charges are brought, he will not need to be rearrested. He would either receive a charge in person or, more likely, be summoned by post to appear before magistrates.
The fact Stokes is in New Zealand, and in theory unable to check his post, would not be an issue as his lawyer would also be notified.
If charges are brought, a date would be set for Stokes to appear before magistrates. Typically this would be around four weeks after the decision.
To bring charges, the CPS would need to feel it had sufficient evidence for a realistic prospect of conviction and, if it did, the case would need to be deemed in the public interest to pursue prosecution.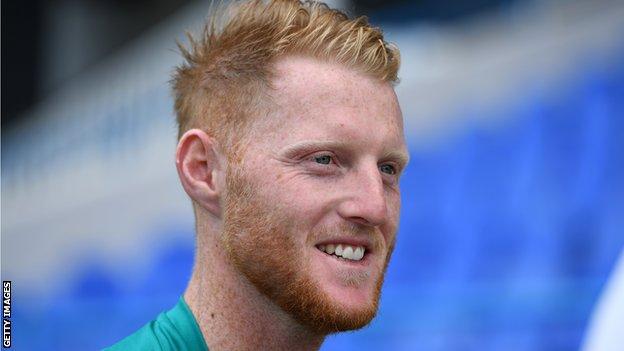 Ben Stokes timeline
25 September - Ben Stokes and Alex Hales are involved in an incident at about 02:35 BST at Bristol's Mbargo club which left another man needing hospital treatment for facial injuries. Stokes is arrested by Avon and Somerset Police on suspicion of causing actual bodily harm and released under investigation.
27 September - England include Stokes in their 16-man Ashes squad, despite him suffering a minor finger fracture on his right hand. Hales is not included.
27 September - The Sun newspaper releases footage that allegedly shows the incident involving Stokes and Hales.
28 September - ECB announces Stokes and Hales will not be considered for selection for England matches until further notice.
11 October - Stokes loses his sponsorship deal with sportswear brand New Balance. Stokes apologises to Katie Price and her disabled son Harvey for a video that showed him imitating a TV clip of the youngster.
28 October - England fly out to Australia for the Ashes without Stokes.
23 November - England lose the first Ashes Test against Australia by 10 wickets in Brisbane.
27 November - The ECB issues a statement denying Stokes is joining England's squad after a picture was posted on Twitter which claimed to show him at Heathrow Airport.
29 November - Stokes arrives in New Zealand and is expected to play for Canterbury in the domestic Ford Trophy 50-over competition on Sunday.