Corey Bisson: Batsman named Jersey Cricketer of the Year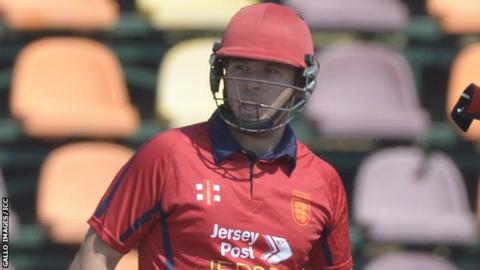 Batsman Corey Bisson has been named Jersey Cricketer of the Year for 2017.
The 24-year-old was a member of the side that became World Cricket League Division Five champions for the third time in South Africa last month.
Bisson's domestic form was impressive as he scored 613 runs at an average of 55.7 for Old Victorians, earning him batsman of year honours.
Will Robertson won Young Player of the Year, beating Jersey international Harrison Carlyon to the award.