BBC Sport - Heather Knight: England captain looks forward to Ashes with England world number one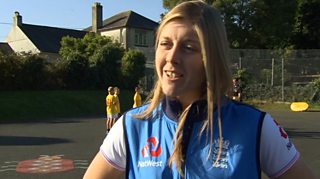 Knight ready for Ashes as world's top side
Captain Heather Knight says England's rise to the top of the world rankings shows how far the team have come.
England moved above Australia after winning the 2017 World Cup.
The two sides face one another for the Ashes later this year, with England hoping to avenge their defeat by Australia in 2015.