Glamorgan Cricket: Colin Ingram named player of year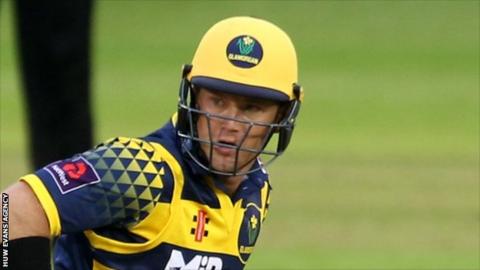 South African batsman Colin Ingram has been named 2017 Glamorgan player of the year at their annual awards ceremony.
Ingram completed the double by picking up the one-day player award after scoring 1,698 runs in all formats, including seven 100s.
Wicket-keeper Chris Cooke won the county championship award, while seamer Lukas Carey claimed the young player accolade.
Head coach Robert Croft was inducted into the county's Hall of Fame.
Croft is the only Glamorgan player to do the double of 10,000 runs and 1,000 wickets in first-class cricket and is also the county's leading List A wicket-taker with 411.
"I am hugely proud and honoured to have played with great players and great coaches," said Croft.
"What we try and make sure we have here at Glamorgan is good players and great people.
"Individual honours are great to have but I wouldn't have had them without playing in great teams."