Scotland to play England in one-day international next June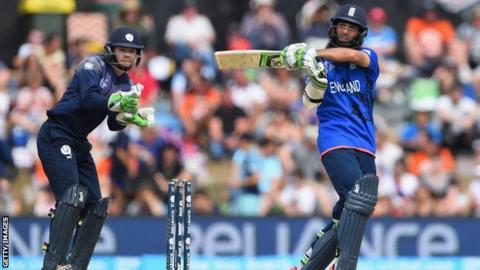 Scotland are to take on England in a one-day international in Edinburgh next summer.
England will visit The Grange on 10 June, warming up for six limited-overs home matches against Australia.
The English were last in Scotland in 2014, winning a rain-affected match in Aberdeen by 39 runs.
The teams met at the Cricket World Cup in 2015, with England, who have never lost to the Scots, winning by 119 runs in Christchurch, New Zealand.
Next summer will also see Scotland taking part in the qualifier for the 2019 World Cup, to be hosted by England and Wales.
The format for the tournament will begin with a single group of 10 teams, down from the 14 nations who took part in 2015.