Dorchester Cricket Club: Youth development the focus for financial security
Last updated on .From the section Cricket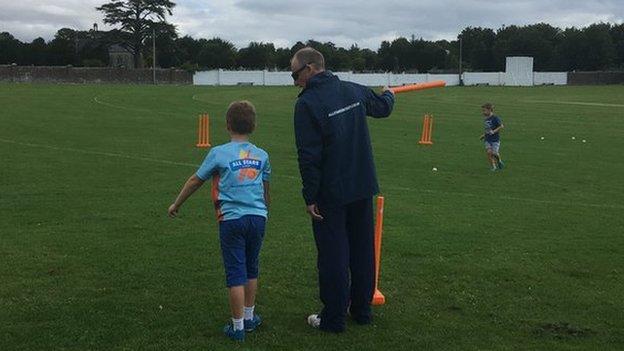 Participation in club cricket across England and Wales has fallen in recent years as lifestyles have become busier and clubs have had to scale back their ambitions due to limited funds and players. One club is looking to protect its legacy for future generations by taking back control of its facilities as BBC Kick Off reporter Lee Ames reports.
"Children are the world's most valuable resource and its best hope for the future."
Former US President John F. Kennedy may not have been thinking about Dorchester Cricket Club when he uttered those words, but they certainly ring true with coach Sean Fitzgerald.
The club, in the heart of Dorset, has struck a deal with the town council to ensure it takes back control of its own facilities and the club's destiny sits with those who care about it most.
Figures from Sport England show the number of people playing cricket once a week fell from 179,900 in 2015 to 158,500 in 2016.
Fitzgerald said local clubs throughout Britain needed to find ways of encouraging more youngsters to play to halt the decline.
"The most important part of any club is their youth section, it's the under belly, the future," Fitzgerald told BBC Sport.
"It's not just the players the club can develop for their future, it brings the mums, dads, brothers, sisters and grandparents into the club.
"Get the youth structure right and you'll ensure the future of the club for a long time."
Taking back control
Dorchester's situation is replicated in other parts of the UK as clubs seek greater control over their hallowed turf and their futures.
Running of the iconic Nevill Ground in Tunbridge Wells, one of Kent's long-time festival venues, could soon be reclaimed by the club from the local council in a bid to protect county cricket for future seasons.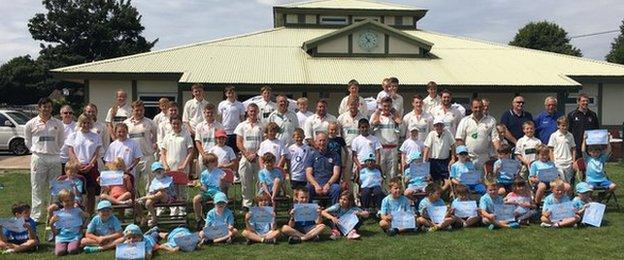 Dorchester's Recreation Ground, next door to the town's football club, has previously been used by Dorset for Minor Counties Championship cricket.
During the summer of 2015, the club and Dorchester Town Council began negotiations aimed at giving the club back control.
Previously, the council would maintain the wicket, the outfield and the surrounding facilities at a cost to themselves.
"That approach was prescriptive and bureaucratic," deputy town council clerk Steve Newman said. "It meant the club was unable to develop, with limited opportunities to volunteer, socialise, or encourage growth or benefit.
"A desire was indicated from the club to play a greater role in management and maintenance."
Investing in youth
As a result, Dorchester Cricket Club were initially handed responsibility for managing the community space within the Recreation Ground's pavilion.
"That meant providing new facilities such as a licensed bar, patio and outside seating area," Newman added.
"The next step is to hand over the whole of the pavilion with the club being responsible for its maintenance, booking of the community space and developing it further as a club house."
A formal lease is being drawn up with a handover scheduled for later this year. In time, the club will then take over preparing and maintaining the square and outfield.
Dorchester already has thriving youth and women's section with club coach Fitzgerald overseeing programmes for women, girls and age groups aged five upwards, including the England and Wales Cricket Board's new All Stars Cricket initiative for five to eight-year-olds.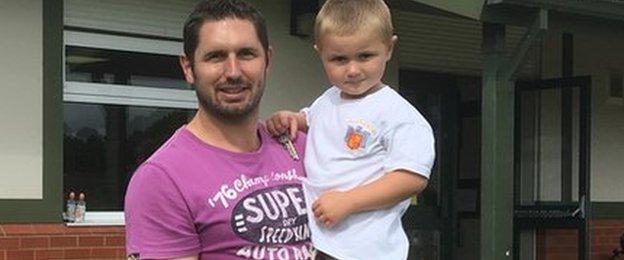 "Part of my role is also to look after adult training, organising practice evenings, winter training and one-to-one sessions," Fitzgerald said.
"My goal is to create an environment which is motivational, informative, progressive and fun."
'Teach correct fundamentals'
Former first-team captain Martyn Richards is a regular Saturday morning volunteer, assisting Fitzpatrick and passing on his love of sport to his two young sons.
"Cricket has been a fundamental part of my life, from my formative years learning about teamwork, determination and application," he said.
"We've been focused on developing our own players at Dorchester CC for as long as I can remember. But when youngsters join the club we want to provide an environment where their natural ability can be built upon.
"If we can teach them the correct fundamentals early on, it can save years of correcting bad habits.
"We won back-to-back league titles in 2007 and 2008 using players predominantly from the Dorchester area.
"Most of the players had been part of the club for many years playing Saturdays, Sundays and evening league. It made the success even more satisfying."
'A club for the community'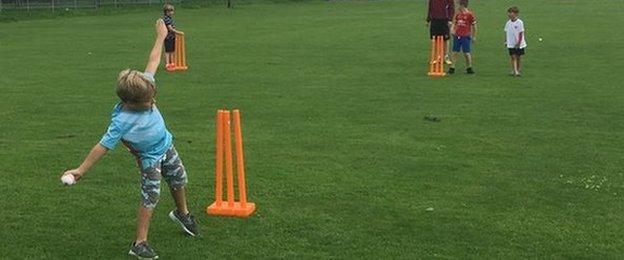 Dorchester CC chairman Mark Derrien believes the club are now "masters of their own destiny".
"I can't overstate the importance of this new agreement with the council," he said.
"The club pavilion is available for private hire, we control those bookings and use the proceeds where we deem best fit. We've even got ourselves a landlord for the club bar.
"We're now reliant upon our volunteers instead of the local authority, but the money coming into the club allows us to spend more on coaching players and developing coaches.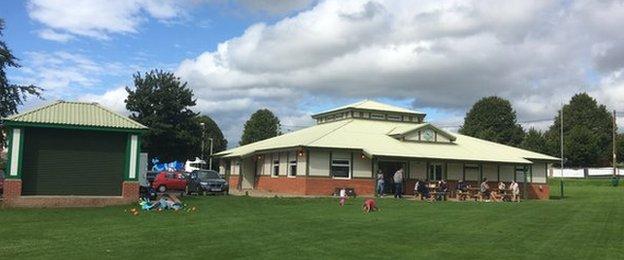 "We're hoping to secure a groundsman whose sole focus will be maintenance of the cricket strip and outfield. After that we hope to see Dorset minor counties cricket back at the rec.
"We want this to be a club for the local community, self-sufficient with greater control over spending. We can spend more time and money on maintaining the facilities.
"We're thinking about the future, we're thinking about the generations to come," Derrien said. "It's a huge responsibility, but it's a responsibility we want."