Chris Read: Nottinghamshire captain to retire at the end of 2017 season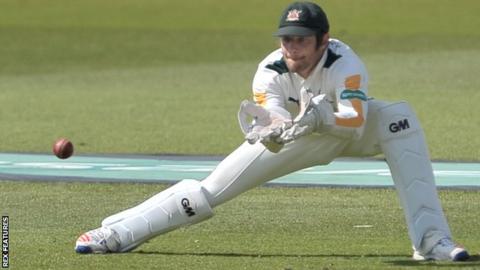 Former England wicketkeeper Chris Read will retire at the end of the county season, his 20th with Nottinghamshire.
The 38-year-old Notts captain, who made 52 international appearances, is to take up the role of director of cricket at Uppingham School in Rutland.
Read has played 677 games for Notts so far, with 1,329 dismissals and 20,776 runs across all forms of the game.
"I feel very content with my career. All good things must come to an end," he said.
"I'm going to really enjoy this last six months of my playing career. I've set myself high standards throughout my career and this season is no different."
Read was first capped by the Trent Bridge club in 1999 and has been skipper since 2008, helping Notts win the County Championship title in 2005 and 2010.
Notts were relegated to Division Two of the Championship last summer after finishing bottom of the top division.
"I'll be putting everything into Nottinghamshire, into driving us forward and making sure that, when I do leave at the end of September, the club is in the best possible position," he added.