Jonty Jenner: Jersey batsman targets improvement in South Africa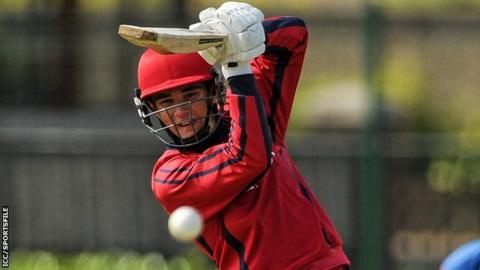 Jersey international Jonty Jenner hopes a spell playing in South Africa will help his chances of breaking into the Sussex first-team squad.
The 19-year-old batsman is to spend three months playing for Cape Town CC.
He will also be having intensive training at former South Africa opener Gary Kirsten's cricket academy.
"Hopefully I can gain some really good skills, bring that back into the season in the UK and you never know what could happen this year," Jenner said.
Jenner, who made his international debut for Jersey aged 15, is now on an 'academy plus' contract at Sussex after finishing school in the summer.
He played most of the second half of last season in the county's second team, and is hopeful of starting the season in the same squad.
He told BBC Radio Jersey: "It'll be really nice to hopefully go in right at the beginning of the season without the added pressure of school and exams and hopefully cement my place in that team.
"There's a real big emphasis at the moment on consistently scoring runs, whether it be in the second team or first team.
"The next three months will be interesting. I don't know if they're going to be very big in my career, we'll soon find out."