Billy Godleman: Derbyshire captain extends contract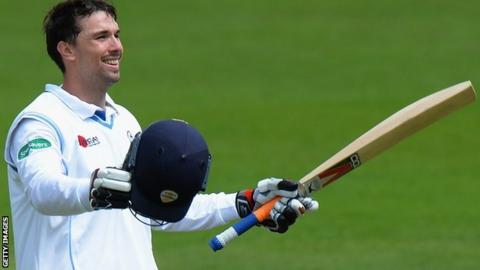 Captain Billy Godleman has signed a new deal which keeps him Derbyshire until the end of the 2019 season.
The 27-year-old opening batsman joined before the start of the 2013 season and has scored 2,763 runs at an average of 34 - including seven hundreds.
He hit 1,000 first-class runs for the first time in 2015, and managed 934 last summer at an average of 40
"Billy leads from the front, opens and has the respect of the players," said director of cricket Kim Barnett.
"He is the perfect man for this situation and I feel that we are lucky to have him.
"Billy has a big responsibility this summer within our new coaching model and he is without question the right man for it."
Godleman only signed a new two-year contract in August, a month before Barnett returned to take charge of the side.