Ricky Ponting to join Australia as assistant coach for Twenty20 series against Sri Lanka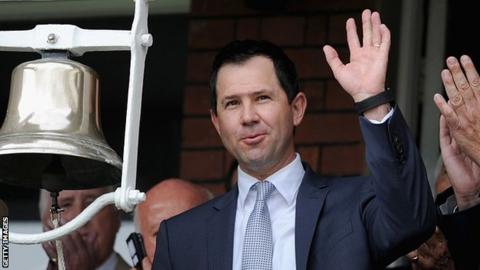 Former captain Ricky Ponting will join Australia as an assistant coach for the Twenty20 series against Sri Lanka.
Ponting will work alongside interim head coach Justin Langer and assistant Jason Gillespie for the three-match series, which begins on 17 February.
The trio will stand in for the usual coaching staff led by Darren Lehmann, as the series clashes with the Australia Test squad's tour of India.
Ponting, 42, said he looked forward to working with some "incredible talent".
"I always said when I retired that I wanted to get back involved and what better way to do it than alongside a couple of my best mates in cricket, Justin Langer and Jason Gillespie," added Ponting.
Australia will face Sri Lanka in Melbourne on 17 February, Geelong on 20 February 20 and Adelaide on 22 February.