'One-woman team': Cricketer scores 160 but rest of players get ducks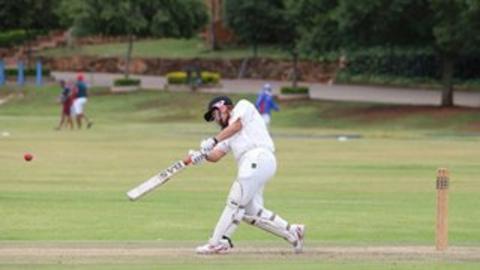 Have you ever played in one those games where you wonder why the rest of your team-mates bothered turning up at all?
Well spare a thought for Mpumalanga batter Shania-Lee Swart, who was the only player to score a run as she hit 160 from 86 balls in a 42-run victory over Easterns during Cricket South Africa's Under-19s week in Pretoria on Monday.
Swart's remarkable innings included 18 fours and 12 sixes. Eight of her team-mates came and went for a grand total of no runs as her side racked up 169-8 in 20 overs. (The other nine runs were extras.)
Easterns bowler Tumi Sekukune took an impressive five wickets for 15 runs - but it wasn't enough to overcome 'Team Swart'.
For good measure, Swart then chipped in with 2-21 as Eastern were restricted for 127-6 in reply.