Glamorgan wait to learn if they will stage day-night match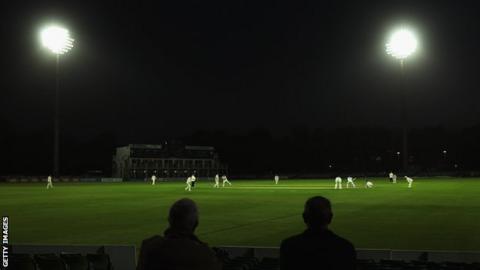 Glamorgan are waiting to find out whether they will stage one of the floodlit day-night Championship games likely to be staged in June 2017 using pink balls.
The ECB is keen to play a full round of four-day games under the format, before the first day-night test in England, when England face West Indies in August 2017 at Edgbaston.
Yorkshire are keen to stage a game.
Glamorgan won the ever first day-night game played in the Championship.
They beat Kent by eight wickets at Canterbury in September 2011.
But the late-season experiment was not a success in attracting a big crowd and received mixed reviews from players.
Day-night June fixtures could prove more popular with spectators.
The ECB will release a draft version of the 2017 fixture schedule to clubs in mid-November 2016, before its publication later in the month.