BBC Sport - England's James Anderson removed from attack for running on wicket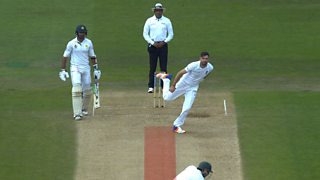 Anderson removed from attack by umpire
James Anderson is withdrawn from the England attack after receiving a third and final warning for following through on to the danger area in the third Test against Pakistan.
Available to UK users only.
Follow live coverage of day three of the third Test between England v Pakistan at Edgbaston here.