CSNI defeat CIYMS in Challenge Cup decider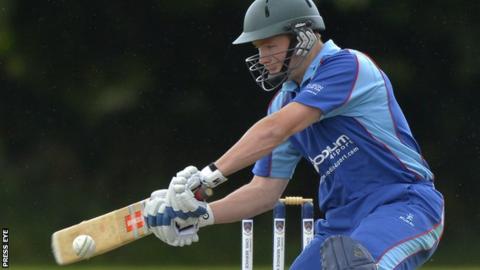 CSNI clinched the Challenge Cup for the 23rd time in a tight finish with only four balls to spare against CIYMS at Comber on Friday.
It was a devastating start for CI, who lost their first three wickets for only one run but Nigel Jones and then Justin Kemp came to the rescue to give them a commendable 50-over total of 243.
In reply CSNI, who won the trophy two seasons ago, kept in touch but it was the performance of Jason van Dee Merve with an undefeated 98 that made all the difference and ensured the trophy moved from Belmont to Stormont.
A J Gallagher Challenge Cup final
CIYMS 243 for seven J Kemp 68, N Jones. 51, S Chambers 42, J Costain 2-27
CSNI 244-5 (49.2 overs) J Van Dee Merve 98 no, S Getkake 64
CSNI won by five wickets
Bank of Ireland Senior Cup final (at Strabane)
Donemana took a major psychological step towards winning the North-West Challenge Cup for the fifth successive time when they gained a 37-run first innings lead against Coleraine in the final.
Coleraine elected to bat and although Niall McDonnell 'carried his bat' he only managed an undefeated 80 off 153 balls so his team's total of 198 was disappointing as six wickets were left intact.
In reply Andrew Riddles hit an undefeated 76 from 79 deliveries which included two sixes and five boundaries. The second innings continues on Saturday morning
Coleraine 198-4 N McDonnell 80 no, S Campbell 38, A McBrine 2-38
Donemana 235-9 A Riddles 76 no, R L Dougherty 43, G Cooke 3-50, S Randiv 2-