Ireland's Stuart Thompson takes break from cricket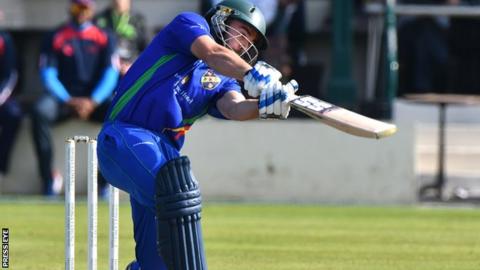 Stuart Thompson has confirmed he is taking a break from cricket to receive treatment for performance anxiety.
The 24-year-old says his absence from recent Ireland and North-West Warriors games was because of the condition.
"I have been struggling this season which culminated in needing a complete break from the game," Thompson said.
"With the backing of Cricket Ireland, I have received expert help and I now understand a lot more about my condition and how I can overcome it."
The all-rounder says he is looking forward to returning to cricket "very soon".
Cricket Ireland Performance Director Richard Holdsworth said: "Stuart is getting expert support which we are confident will get him back in the game soon".