BBC Sport - World Twenty20 2016: Najibullah Zadran's close run-out against England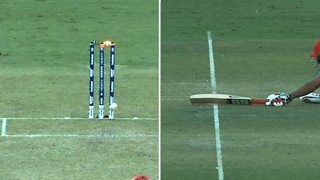 Is this the closest run-out ever seen?
Afghanistan's Najibullah Zadran is adjudged to be run out after failing to ground his bat by a matter of millimetres during their World Twenty20 game against England.
READ MORE: Match report
Available to UK users only.