Dan Redfern: Ex-Derbyshire batsman joins Shropshire
Last updated on .From the section Cricket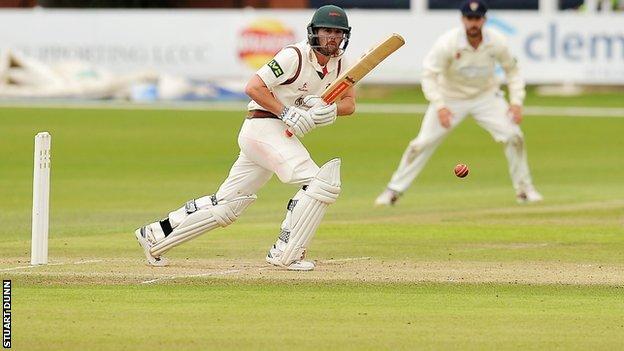 Minor counties side Shropshire have signed the former Derbyshire and Leicestershire batsman Dan Redfern.
The Shrewsbury-born 25-year-old will return to his home county next summer after seven seasons with Derbyshire and the last two years at Grace Road.
"I think we've got a good side," Redfern said.
"I know Shropshire finished third in the Championship last season, so hopefully we can go a couple of steps further and see if we can challenge."
Redfern, played some of his early youth cricket at Shropshire and made his first-class debut for Derbyshire as a 16-year-old in 2007 against Cambridge UCCE.
Redfern among familar faces
Dan Redfern will not only be linking up again with his former Derbyshire coach Karl Krikken at Shropshire but will also be reunited with another of the club's new signings, ex Derbyshire left-arm spinner David Wainwright.
The left-hander, who can also bowl spin, is looking forward to linking up again with Shropshire director or cricket Karl Krikken, his former coach at Derbyshire.
"Krikk's been a massive influence on me since I first met him when I was a 13-year-old in the Derbyshire Academy," he said. "I've got a lot of time for him and I respect him a great deal.
"He's such a good guy so to have him at Shropshire it felt like a no-brainer for me to sign.
"I'm really looking forward to playing for Shropshire and working with Krikk again as he loves his cricket and loves coaching."