World Cricket League: Guernsey focus on winning promotion
Last updated on .From the section Cricket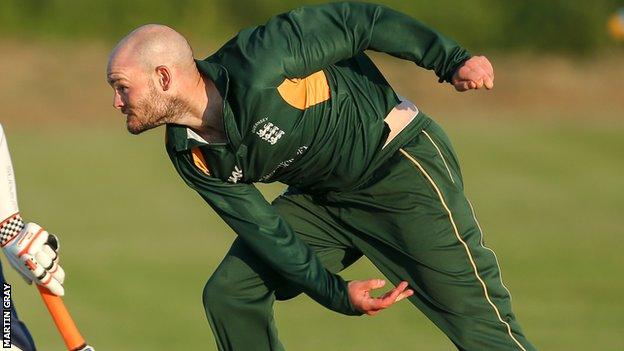 Guernsey captain Jamie Nussbaumer says his team are focused on winning promotion from World Cricket League Division Six.
The island side have a perfect record after big wins over Fiji and Botswana to top their group and qualify for Friday's semi-finals.
They face Suriname to decide who wins their group on Thursday.
"Our main concern first and foremost is to get promoted," Nussbaumer told BBC Radio Guernsey.
Guernsey will win promotion to World Cricket league Division Five if they can make the final of the seven-team tournament in Essex.
"All the boys have been putting in top performances and it's showing in the results," added Nussbaumer.
"We came into the tournament as one of the favourites and the two sides we've played so far have been decent, but I'd say we've been a good level above them, which I think has shown in the results.
"No matter what we've done so far in the tournament, that semi-final we need to win to get promoted and then we would get into the final and hope to win it."