Clive Rice: Kevin Pietersen hails 'father figure' after all-rounder dies
Last updated on .From the section Cricket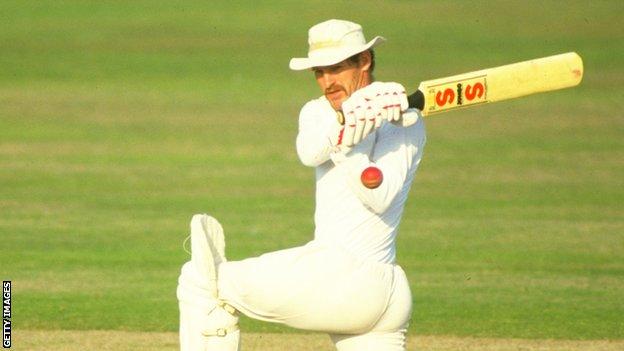 Former England batsman Kevin Pietersen has paid tribute to his mentor Clive Rice after the ex-South Africa all-rounder died aged 66.
Rice had been receiving treatment for a brain tumour and died in a hospital in Cape Town.
He was Nottinghamshire coach from 1999 to 2002 and helped introduce South Africa-born Pietersen to English cricket by signing him in 2000.
Pietersen said he was "devastated" as "Ricey was like a father figure to me".
He added in an emotional interview with BBC Radio 5 live: "He saw in me more than I saw in myself because he gave me the confidence, ability and opportunities to fulfil a talent that I really didn't know that I had.
"It's really sad. I saw his deterioration last September when I was in South Africa and I was going to see him in a couple of weeks.
"I've lost probably one of the greatest men I know in cricket. It just leaves a really horrible feeling.
"It's an incredibly sad day. I'll try to make my plans to get across to South Africa to pay my tribute to a wonderful man."
'All-round great guy'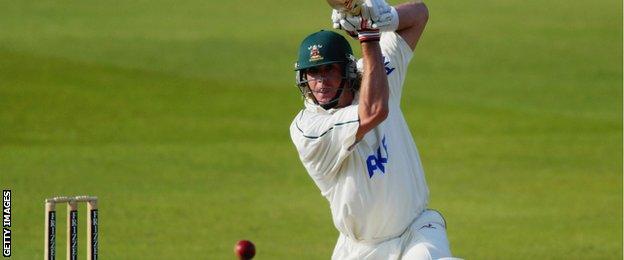 Pietersen went on to play 104 Tests for England between 2005 and 2014 after signing for Nottinghamshire.
"Ricey was the first person who gave me my first opportunity in England," said the 35-year-old.
"He and his wife Sue would regularly invite me around to dinner just to make sure that I wasn't homesick having left South Africa as a youngster.
"He was such a champion on the field - a formidable opponent and an aggressive cricketer - but a complete gentleman off the field, a caring person, and that's something that will stick with me.
"I've got no interest in what he was like on the field, it was just how he was personally with me and how he was with everybody around him, just a complete all-round great guy."
Text banter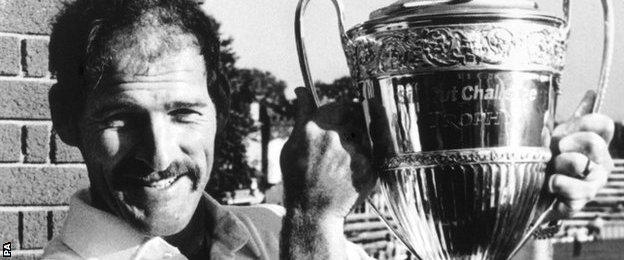 Rice, who scored 26,331 first-class runs at 40.95 and took 930 wickets at 22.49, did not play Test cricket and played only three one-day internationals because his career coincided with South Africa's sporting isolation during apartheid.
He played for Nottinghamshire between 1975 and 1987 and led them to the County Championship title in 1981 and 1987.
"In time you have also got to look at the positives," added Pietersen. "You have to look at the fun things and I'll never forget the text messages I used to send to Ricey.
"If I got a Test wicket, which were few and far between, or whenever I got a Test hundred I'd ask Ricey if he would like one of those on his numbers because he unfortunately never played Test match cricket, the wonderful player that he was.
"It was just a little thing that we had going between each other."
Turning Pietersen from a bowler to a batsman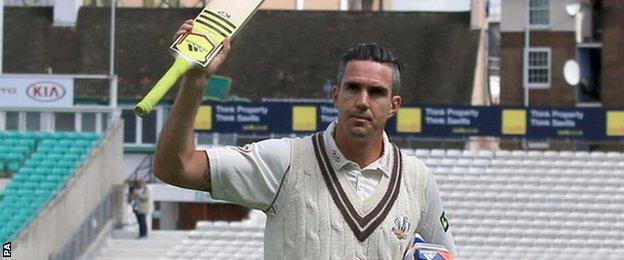 Pietersen, who was originally a spin bowler and lower-order batsman, added: "People ask me the question all the time: 'You were a bowler and you became a batsman?'
"Ricey always said to me to bat at number six in my first season in county cricket and that he wanted me to score me 1,000 runs. I looked at him with disbelief in my eyes.
"It was just a huge confidence boost. He obviously had a vision for talent, more than I had in myself.
"A lot of my self belief came from Ricey."
Pietersen, who was sacked by England in February 2014, scored 355 not out for Surrey against Leicestershire in May as he unsuccessfully tried to win back his place in the national side.
"I know he (Rice) got a lot of pleasure by seeing me score the runs and seeing me play the way that I played," he said.
"He sent me a message when I scored that 300 and said: 'That's the way I want you to play. I've been telling you for 10 years and you've eventually got it. You get a not out at the end of every single innings. I don't want bowlers to walk off and say that they have got your wicket'."