Minor Counties: Cornwall must stay grounded, says Brad Wadlan
Last updated on .From the section Cricket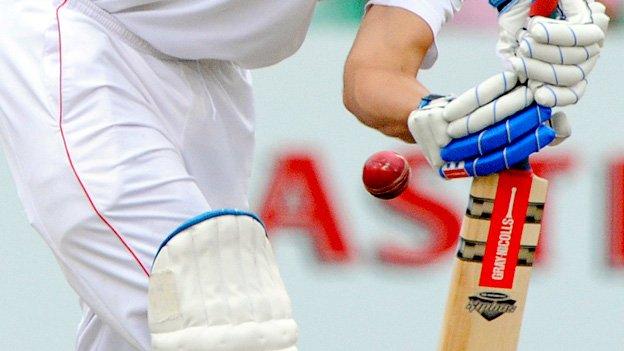 Cornwall's Brad Wadlan says the county side must stay grounded as they aim to win two trophies this season.
The Duchy are top of the Western Division of the Minor Counties Championship and face Hertfordshire in the semi-finals of the one-day event.
"Everyone's excited by how we've gone so far," he told BBC Radio Cornwall.
"But a lot of the guys understand that in two weeks' time we could be out of both competitions, so we're keeping our feet on the ground."
Wadlan led Cornwall with bat and ball in their win over Cheshire, scoring a team-high of 60 in the first innings and taking a total of nine wickets.
And he says he is impressed with how the county has grown into their three-day campaign.
"The team that we've got is very much suited to one-day cricket, we bat all the way down and have lots of all-rounders and different options," he said.
"But as the season's gone on guys are still playing positively and in all the three-day games we're scoring at four or four and a half an over for most of the innings.
"Now that we've played a lot more cricket, guys know their roles, guys understand what we're trying to achieve and they're in a lot better form."