Ashes 2015: Consistency now key for England after Cardiff win

By Jonathan Agnew
BBC cricket correspondent
Last updated on .From the section Cricket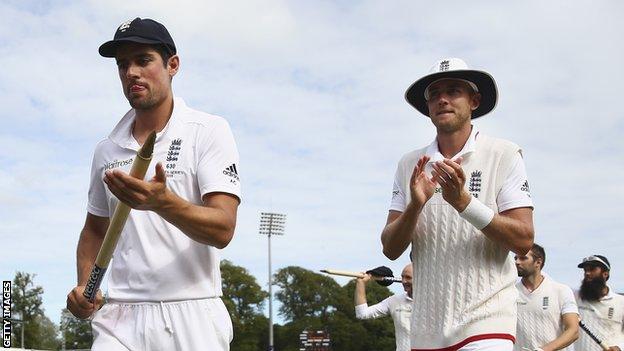 England's four-day victory in the first Ashes Test has to be one of the most unexpected triumphs they have ever had over Australia.
In the dressing-room they might have believed they could win, but everyone outside it was thinking they would do well to escape with a draw against a side that thrashed them 5-0 down under.
Now that they have buried the demons of that whitewash and shown they can beat Australia, the big challenge is to play consistently and match those standards in game after game.
They must arrive at Lord's next Thursday and show that they can catch the same catches, bowl those lovely fuller lengths and bat positively all over again.
Ex-England batsman Geoffrey Boycott on Test Match Special
"I don't think anyone really expected England to win. We wanted to get rid of the horror show of Australia, but we were hoping not expecting. We got a big surprise which shows when it's a two-horse race, you never know what is going to happen."
"Australia must be the most surprised. They would have been thinking Mitchell Johnson was going to blow England away again and now we also have Mitchell Starc at 90mph, but we never saw that the pitch was going to pull their teeth and they weren't going to be as effective."
After all, England's cricket over the past 18 months has been very erratic. In the Test series against West Indies and New Zealand, England produced a promising performance and then followed it up with something that left you scratching your head.
Crucially, England have now committed to a style of play that is both entertaining and effective.
Alastair Cook says the team made a conscious decision to be more positive after the draw in the Caribbean, and it is absolutely the right way to play against a side like Australia.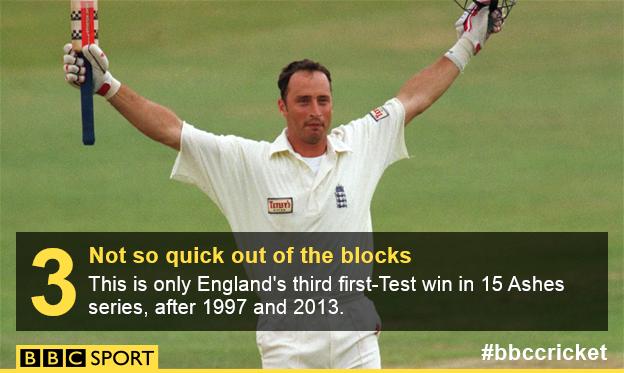 There were moments in the match when England perhaps got a bit carried away - Jos Buttler's reverse sweep on the third afternoon was a bit frivolous and I don't really like to see Cook himself throwing the bat outside off stump and getting caught at point - but as long as they remain positive and energised they certainly look a more dynamic outfit than they did in the West Indies.
Cook had a tremendous match as captain.
He may not agree with me here, but it is possible that all the criticism he has received from Shane Warne et al has actually done him good because it made him realise he had to get better.
He has had to examine his captaincy possibly more than any previous England skipper and in this match he was streets ahead of Michael Clarke.
The Australia captain must now try to plot away to bounce back at Lord's but it will not be easy on a wicket that can be difficult to bowl on.
They are missing their most consistent seamer in Ryan Harris. He bowls maidens, hits the top of off stump and would have been really difficult for England to get after.
Mitchell Johnson and Mitchell Starc are both wicket-takers but they are expensive. Peter Siddle is a hard-working bowler but you would be disappointed if he bowled you out.
Analyst Simon Hughes on BBC Radio 5 Live
"Australia did look old. There are seagulls out here at Cardiff and they look like vultures about to feed on the carcass of Australian cricket. Very exciting performance by England, they didn't let the Australians back in it from the moment Brad Haddin dropped the Ashes."
Somehow, Australia have to find a way to get some control into their attack, because they should never have been conceding four runs per over on a pitch as slow as the one in Cardiff.
England, meanwhile, will be delighted that the second Test is starting so soon. They haven't had too long in the field and will be eager to get back out there.
They must enjoy the moment then prepare to come out and play the same way. Australia are the ones with all the problems.