Kevin Pietersen: History repeats for Strauss, England go in circles

By Tom Fordyce
Chief sports writer
Last updated on .From the section Cricket914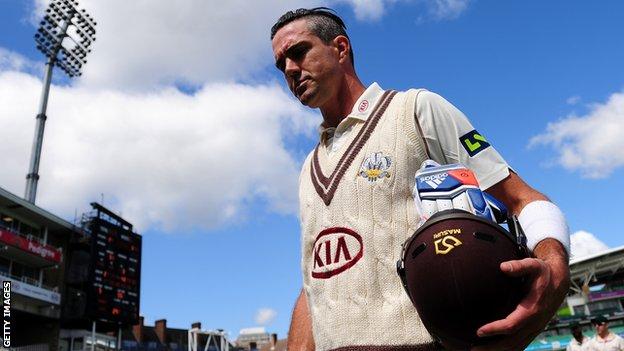 By Tom Fordyce, chief sports writer
"It hasn't been an ideal situation," said England's new leader Andrew Strauss. "I don't think anyone has come out of it particularly well. But it has happened. We need to move on."
That was in January 2009, the last time Strauss was asked to ride to the rescue with a home Ashes imminent and a Kevin Pietersen brouhaha splitting the team in half.
That series was also against an Australian side who had won the previous series 5-0. History repeats itself with the England cricket team, not least because not enough of those in power appear to have been listening the first time around.
Strauss was thought to be a sensible, possibly dull choice as England's new director of cricket. He may have assumed the Superman position when taking that diving slip catch off Adam Gilchrist in the 2005 Ashes, but he has always been a very English sort of hero.
Get cape. Switch cape for sober suit. Don't fly before detailed health and safety assessment.
Except he has turned out in this second incarnation to be a cold-blooded hitman. In the space of three days he sacked the coach and excluded the highest international run-scorer in England's history, without having officially started the job. What might happen now he's actually got his brogues under the table?
Continue to be asked about Pietersen, if his unveiling at Lord's on Tuesday was anything to go by. Strauss was always going to tell his old team-mate personally that his hopes of a recall were over. Ruthless he might be, but he remains the sort of good egg who would only split up with a partner face to face.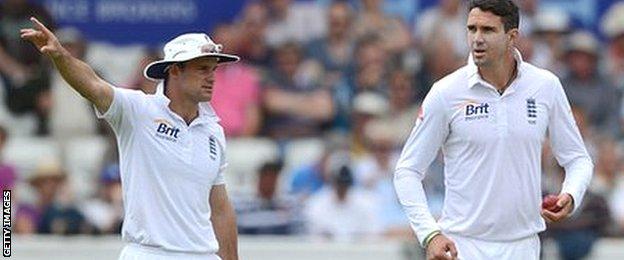 That Pietersen outflanked him on Monday with that extraordinary innings at the Oval made you almost feel sympathetic. A glance at the watch. Five hours to go until the rendez-vous. Kevin's on 50-odd? No problem.
Four hours. 100. Three hours. 200. Time to polish the shoes. What do you mean, he's scored a triple century?
It was the equivalent of rehearsing your best break-up line only to get a text from the soon-to-be ex saying that they can't wait to see you, that they love you so much, and that they have been looking at some holiday brochures for the summer after next.
Pietersen's timing always was a thing of wonder. And so a debate that was supposedly dead a year ago rages around another new England regime, even as the ashes of the last one are still smouldering.
International cricket teams are assumed to be a meritocracy based on run-scoring and wicket-taking. How well you get on with the captain and the blazers upstairs is barely a secondary concern.
Pietersen has created the conditions for him to be the exception, less with his supposed behaviour down the years than with an autobiography that eviscerated team-mates and detonated bridges.
But because there is no precedent for non-selection on grounds of irritating character, Strauss and his predecessor Paul Downton have allowed a more cogent cricketing argument to be swamped.
What is the sliding scale between angelic and arse that would see some players disliked yet selected, and others excluded? How could "trust issues" mean that Strauss felt he could not recall Pietersen, yet not prevent him offering the exiled batsman an advisory role with the one-day team?
No-one has explained, which is why no-one is talking about the fact that Pietersen averaged a mediocre 34 in his last 10 Tests, is 35 years old next month and plundered those runs this week against a team (Leicestershire) who hadn't won for two years.
Middle-order batsmen who average 30-something are not the problem for England. Openers are, and fast bowlers, and off-spinners.
The next highest score by a Surrey batsman on Monday was 36. Equally Pietersen was dropped five times. Had Leicestershire captain Mark Cosgrove taken a straightforward catch at first slip when the batsman was on 110, Strauss's first day may have been a little less fraught.
As a captain, Strauss was always proficient with the media - calm, measured, able to speak on a topic for some time without actually saying anything that notable.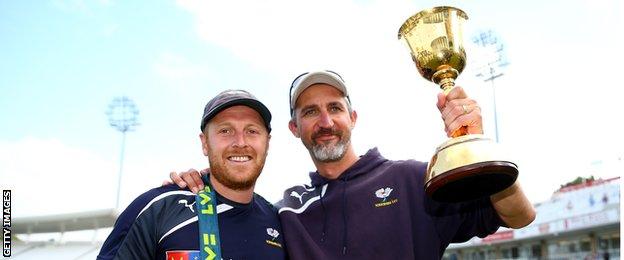 It is just as well, because with a fired-up New Zealand due at Lord's in a week, Australia clear favourites to retain the Ashes and a new chairman of the ECB in Colin Graves who shoots from the hip only to hit himself in the foot, his summer may be spent fighting fires and diving on grenades.
This will be sold as a fresh start for the England team after a miserable winter, a chance to go into this summer's Ashes series with a new purpose and leadership.
Except that was exactly what happened a year ago. Peter Moores was made coach - despite failing in the role five years earlier - in succession to Andy Flower, who was moved upstairs, following Downton's earlier appointment as managing director, and Pietersen was transformed from his side's most successful batsman to a vindictive soap opera with no apparent end.
This is the fresh start after the fresh start, although the stench coming off it suggests to some something rotten at the core.
"Peter is the outstanding coach of his generation. This is the future," said Downton proudly, almost exactly a year ago. Instead he took no account of the recent past.
If that would have been like the FA reappointing Steve McClaren England manager after a decent spell at FC Twente, at least Strauss's own track record inspires hope.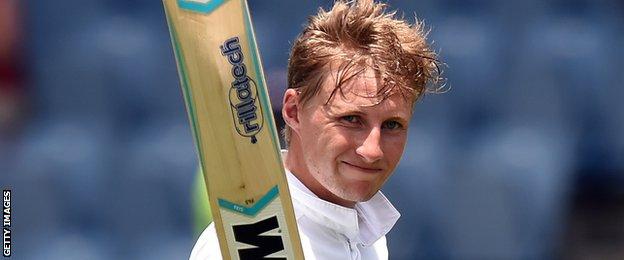 Six months on from his appointment as captain, his England side had won back the Ashes in thrilling fashion. Within another two years they would be ranked the number one team in Test cricket, a historic Ashes win down under the crowning glory.
A key factor in that turnaround was the promotion of a somewhat reluctant Flower from batting consultant to head coach. Getting that appointment right this time is now the most pressing challenge of Strauss's nascent return.
Jason Gillespie appears the outstanding candidate. But what if he would like to pick a batsman whose destructive abilities he experienced first-hand as a bowler in 2005?
Strauss has confirmed his old opening partner Alastair Cook as captain for the seven Tests this summer brings. The promotion of Joe Root to vice captain at the expense of Ian Bell suggests the succession planning is well under way.
Two years ago, Australia sacked their own coach less than a fortnight before the first Ashes Test, and went on to lose the series 3-0. But in replacing Mickey Arthur with Darren Lehmann, the keystone was laid for the spectacular revival that would follow.
Strauss cannot rustle up a rejuvenated Mitchell Johnson and Ryan Harris as Lehmann did in 2013. Neither can he conjure a Test-ready spinner from the meagre selection on show in county cricket.
New ECB chief executive Tom Harrison talked on Monday of moving forward, just as ECB executives tend to do. For the past 18 months, this is a team that has instead been going in circles.