Cricket: Women's game set for Oval lift-off
Last updated on .From the section Cricket
By Alison Mitchell, BBC Sport
Later this month, the Oval is aiming to attract a crowd in excess of 1,500 for a domestic women's cricket match.
It may not seem a lot, but it would represent a significant milestone for the sport...
What's this game all about?
Surrey and Middlesex will compete in a one-off Twenty20 match for the inaugural Pemberton Greenish London Cup on Monday, 18 May.
It will determine the best women's T20 side in the capital, drawing upon the fierce rivalry between the two London clubs. Its aim is also to boost awareness of domestic women's cricket in the United Kingdom.
Surrey hope to attract between 1,500 and 2,000 spectators - numbers unheard of in the domestic women's game today.
Whose idea was it?
Former England cricketer Ebony Rainford-Brent, a 31-year-old Londoner who is now director of women's cricket at Surrey.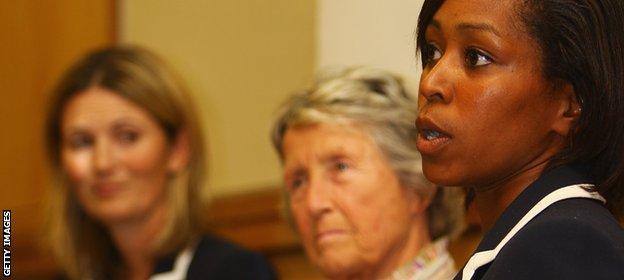 "It's going to be an annual trophy and it's going to be played under lights, which the girls are pretty excited about, as well as at such a big venue," says the 2009 World Cup winner.
She has a number of ideas for raising the profile of the women's game.
"There are three major areas we are working towards and this is the first - to build awareness and support," she says.
"I also want to increase participation in county cricket, by working with schools and clubs to create better pathways, and I want to improve the performances of the county."
Does the game need a boost?
The England women's team is enjoying an increasingly higher profile and participation levels are increasing, while a one-off crowd of around 800 was drawn for a 50-over One-Day Championship match at Arundel between Sussex and Kent women's teams last year.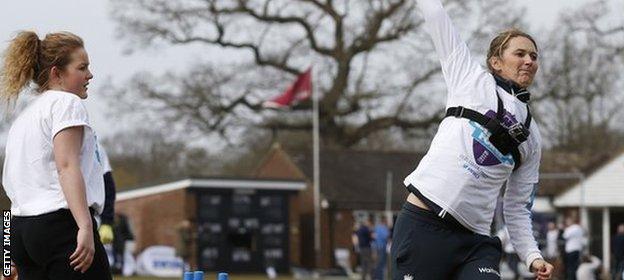 But Rainford-Brent says there is more work to do if women's cricket is going to take off like women's football and netball.
Over the last 15 years, the number of clubs offering cricket to women and girls in the UK has grown from under 100 to nearly 650.
This season, all 39 counties will field girls' teams at under-13, under-15 and under-17 level, with many also organising under-11 fixtures.
Rainford-Brent says there is still a lack of awareness about opportunities for girls, while some county members don't realise they have a women's team.
"The international game has grown, but we need to make sure it's fuelled at domestic level and club level as well," she says.
But it wasn't always like this, was it?
Women's cricket was very popular in the 1930s and 1940s. A crowd of 15,000 reportedly watched the women's Roses match between Yorkshire and Lancashire at Roundhay Park in Leeds in 1949.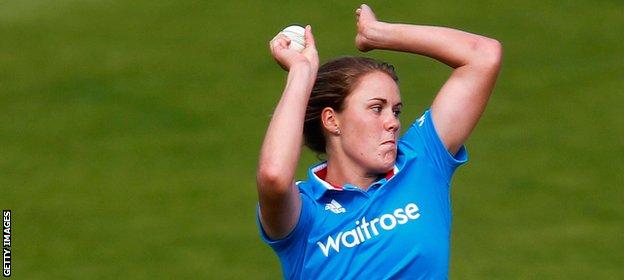 Go back to 1890 and 15,000 spectators watched the English Lady Cricketers play an exhibition match in Liverpool.
Large crowds for women's matches were common in those days, with betting often taking place on the side.
Sadly, the English Lady Cricketers - the first women's professional side - disbanded when their manager allegedly ran off with the profits.
So why did popularity drop off?
Cricket historian Raf Nicholson believes the women's game had a novelty factor in the 1930s and 1940s before experiencing the immediate post-war audience boom that all sports enjoyed.
"In the mid to late '50s, audiences across all sports began to decline as people started getting TVs and enjoying home-based leisure activities," says Nicholson.
Women's cricket suffered more than most because it wasn't on TV.
Domestic matches were often played on grounds that were not well known or easily accessible, so the game became much less visible.
What about other parts of the world?
When the women's World Cup was staged in India in 1997 and sponsored by Hero Honda, a crowd of nearly 80,000 packed into Eden Gardens for the final between Australia and New Zealand.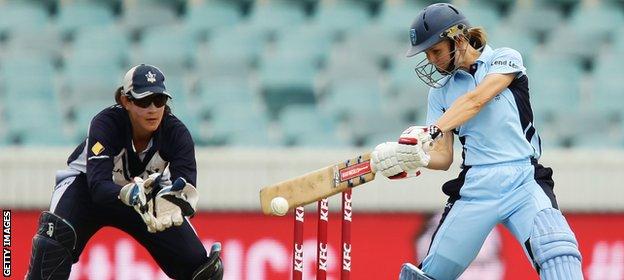 Those numbers are not seen now for internationals.
Anecdotal evidence points towards crowds of up to 5,000 watching domestic women's cricket in India in the 1970s.
Nowadays, any crowd nearing 1,000 is rare and occasional, depending a lot on the accessibility of the ground to nearby households.
Australian state cricket is largely watched by friends and family.
A few hundred can attend finals, more whenever the T20 final is part of a double-header with the men's.
The formation of a Women's Big Bash League to run alongside the successful men's competition is likely to draw in substantial crowds.
Cricket Australia have also appointed a 'strategy manager for female engagement', with a focus on boosting spectatorship of the women's game as well as female participation and elite performance.
Could the Oval game act as a springboard?
According to Rainford-Brent, this match would not be taking place without the financial backing of sponsors.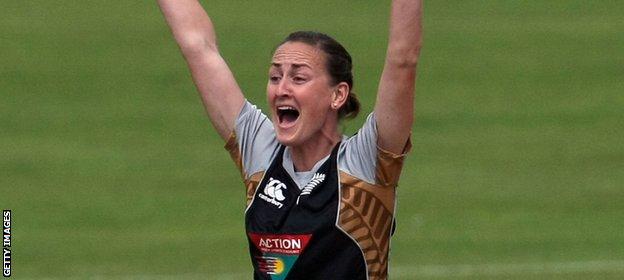 Pemberton Greenish, a law firm that previously supported the Surrey Academy, backs the women's 1st XI and made the appointment of Rainford-Brent - the first of its kind in county cricket - possible.
"We're excited," says Rainford-Brent, who has worked as a summariser for the BBC's Test Match Special programme. "It's the first time Surrey has had a sponsor like this.
"At England level, we've seen Kia sponsor the women's team, but it's important this sort of support is given at county level as well."
Rainford-Brent intends to the grow the London Cup event year on year, to make it an annual celebration of women's cricket.
However, for the women's domestic game to grow, the best need to be playing the best - and that may require a restructure of the county game.
Surrey v Middlesex starts at 17:30 BST at the Oval on 18 May.