Cricket World Cup: Six wounded in Afghanistan gunfire celebrations
Last updated on .From the section Cricket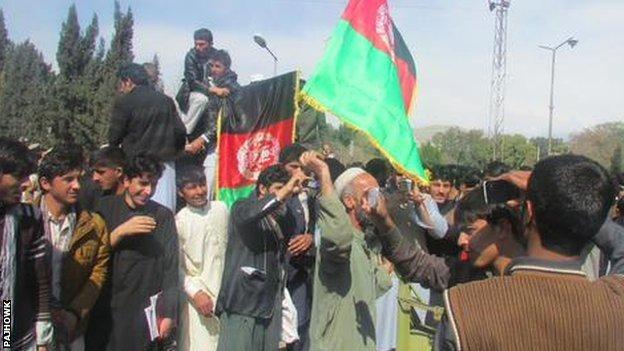 Six people were wounded in celebratory gunfire as Afghanistan fans took to the streets to mark their team's Cricket World Cup victory over Scotland.
Hundreds of jubilant fans turned out in major cities dancing, waving flags and firing AK-47 rifles after their team's shock one-wicket triumph.

A health official said six people were wounded in celebrations in Jalalabad.
Afghanistan's maiden win represented much-needed good news for a country mired in war with Taliban insurgents.
Flags hung from houses, cars and shops all over the country and some roads were blocked by the sheer numbers wishing to celebrate with each other.
President Ashraf Ghani, tweeted: "It was a fantastic and spirited performance from our boys."