Heather Knight column: 'We just haven't batted well enough'

By Heather Knight
England vice-captain
Last updated on .From the section Women's Cricket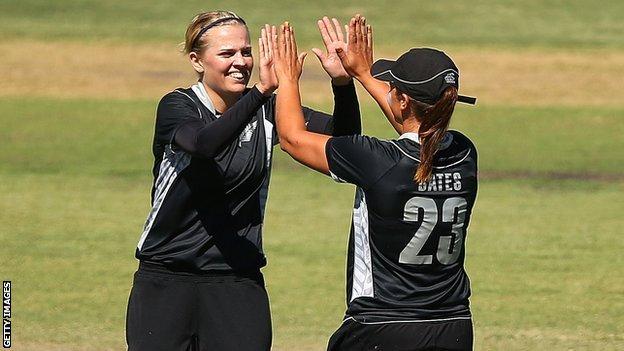 Vice-captain Heather Knight is currently with England's women in New Zealand, and reflects on the tour so far - on and off the field.
To be honest, we just haven't batted well enough. In all three matches we looked well set to make a decent score, but clusters of wickets in the middle overs have really cost us, and without having a set batsman and wickets in hand for that last 10-15 overs it's hard to 'go big'.
Our middle order isn't quite firing at the moment, but we've 100% got the talent and the character there to turn it around, and that's something we will have to do quickly with a lot of cricket still to be played on this tour.
England women in New Zealand

1st ODI

Mount Maunganui

Lost by 67 runs

2nd ODI

Mount Maunganui

Won by 90 runs

3rd ODI

Mount Maunganui

Lost by nine wickets

1st T20I

Whangarei

19 February

2nd T20I

Whangarei

20 February

3rd T20I

Lincoln

24 February

4th ODI

Lincoln

26 February

5th ODI

Lincoln

28 February
Playing on the same deck at the Bay Oval for three consecutive matches, it was always going to get slower, lower and tougher to bat on, but we have to find a way to score runs in any conditions that we are met with, and we haven't adapted as well as we would have hoped.
On a personal note, it's been nice to put in a few good performances, particularly with the ball. I feel like I'm growing in confidence every time Lottie (skipper Charlotte Edwards) throws me the ball, after only properly taking up spin in the summer.
Scoring runs for England is always going to be my main job, but it's nice to be able to have an influence on proceedings in another way.
With spin becoming increasingly effective on the ageing Bay Oval wicket, I actually got a chance to open with the new ball in the third ODI. That's definitely a sentence I never thought would leave my lips… I haven't imagined that I'd be opening both the bowling and batting for England since I was playing in the back yard as a six-year-old!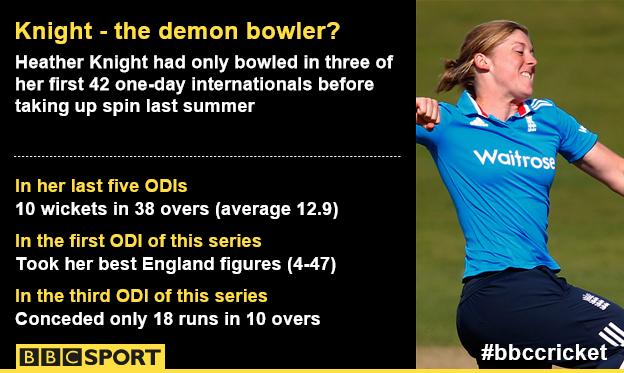 Off the pitch we've been staying at a beautiful spot called Mount Maunganui on the east coast of the North Island. It's a stunning place with a beach, a small mountain, and more restaurants and cafes than you could shake a stick at - what more could you ask for?
On an afternoon off, a few of us also got a chance to visit the fabled Hobbiton set from the Lord of the Rings and the Hobbit movies. The scenery was stunning and it was interesting to see how detailed the set was - even if there was a few suspect people quoting the film and doing Gollum impressions every five minutes (and that was just Katherine Brunt!).
After the third ODI, my room-mate Laura Marsh and I were challenged to a game of pool by a few of the Kiwis. I'm happy to report that we destroyed Suzie Bates and Lea Tahuhu 2-0. Hopefully a good omen for the cricket still to come...
We now travel further north to a place called Whangarei (can't wait to pronounce that one in any interviews), for the start of the Twenty20 international series - time to turn this tour around!