Sussex expect to announce operating profit for financial year
Last updated on .From the section Cricket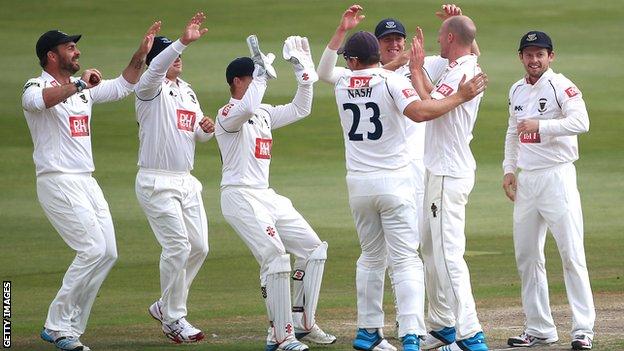 Sussex expect to announce they made a profit during the last financial year.
Chairman Jim May told BBC Sussex: "We've got auditors in at the moment so I can't nail down the exact result for our year ending October 2014.
"But I do know we will record an operating profit."
May continued: "It's a better performance than the prior year. We're really serious about developing our income.
"In order to compete with the big counties, like Surrey and Warwickshire, we need to make sure that Sussex is a really strong business."
The upturn has meant an increased budget for cricket manager Mark Robinson.
"Our budget has been frozen for about four years," Robinson explained. "The chairman and treasurer think the club's in a better position at the moment, which is great news, and they've been able to put a bit more money back into the cricket side, which is fantastic."