Phillip Hughes: Fans and players post cricket bat photos on Twitter
Last updated on .From the section Cricket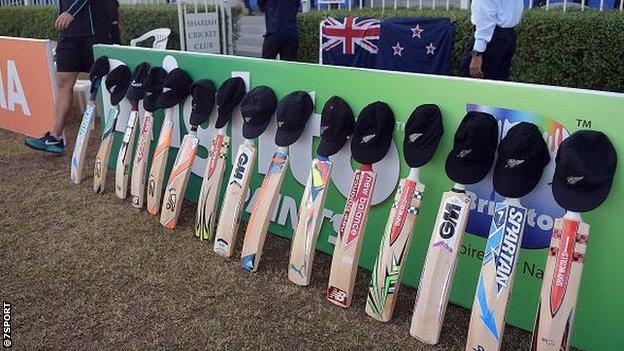 Cricket fans and players have been using their bats to pay tribute to Australian cricketer Phillip Hughes.
The 25-year-old died on Thursday, two days after being struck in the neck during a domestic match in Australia.
Thousands of people have posted photographs on Twitter, using hashtags #putoutyourbats and #putyourbatsout.
Cricket Australia chief James Sutherland said: "People are putting bats in their back yard and in their front window. We thank them for that."
The idea has captured the imagination, with professional players and amateurs joining in as a mark of respect.