Owais Shah: Ex-England batsman 'distressed' at corruption claims
Last updated on .From the section Cricket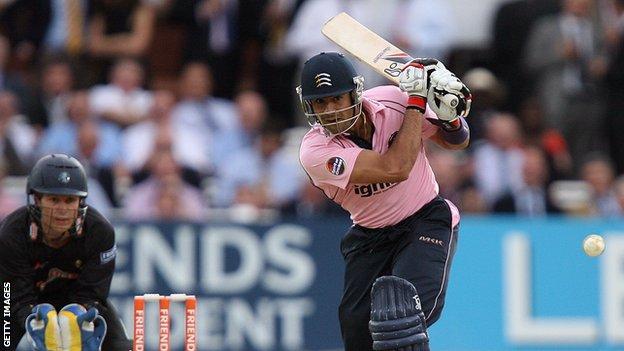 Former England batsman Owais Shah says he is "very distressed" to be implicated in a corruption probe.
Shah, 36, was inadvertently named in India's Supreme Court among those being investigated over alleged spot-fixing in the 2013 Indian Premier League.
"I had no knowledge that I was under investigation," said Shah, who played six Tests and 71 one-day internationals for England.
Other players and senior officials are also under investigation.
Shah played two games for Rajasthan Royals in the 2013 IPL.
"I have no idea what allegations have been levelled at me or what case, if any, I am expected to answer," he added.
"I would have hoped to have received some explanation from the Court that named me, but they have said nothing and made no attempt to explain themselves or to contact me, which is disappointing.
"I will be making no further statement until I have established exactly what is going on and why I have been named."
Shah made his England debut against Australia in a one-day international in 2001.
He played 17 Twenty20 internationals and appeared at the World Twenty20 in 2007 and 2009.
Shah began his county career at Middlesex before moving to Essex in 2010. He retired from first-class cricket at the end of the 2013 season but played for Hampshire in the T20 Blast this year.