Women's Twenty20: New IPL-style league planned by Australian pair
By Alison Mitchell
BBC Sport
Last updated on .From the section Women's Cricket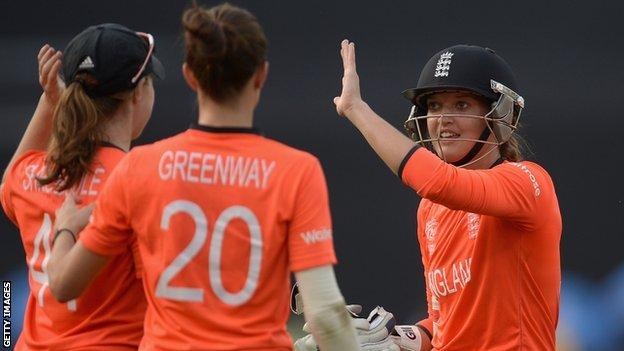 Cricket's top women players could feature in an Indian Premier League-style tournament within nine months.
That's according to Australian businessman Shaun Martyn who is proposing to launch a Women's International Cricket League.
It has yet to be sanctioned by the International Cricket Council but could see players earn £23,500 in 12 days.
But organisers say they have met ICC chief executive Dave Richardson in Dubai to discuss the proposal.
"In principle, he is very supportive of what we're doing," founder Shaun Martyn told BBC Radio 4's Today programme.
The proposed tournament would bring together the best female players in the world, to play with and against each other in six company-owned teams, over a 12-day event to be held in Singapore.
Martyn, who is in partnership with former Australia World Cup winner Lisa Sthalekar, says they have already found businesses willing to back the venture.
"We're in final negotiations with three companies and we've been approached in the last week by one cricket association to purchase a franchise," Martyn said. "It's really about finding appropriate dates.
"At this stage, we expect our top-tier players will earn in the vicinity of US$40,000 (£23,500) for the 12 days."
Martyn says Cricket Australia has given its backing to the project "in principle," while former Australia bowler Geoff Lawson is part of the WICL management team. Former West Indies captain Clive Lloyd is a WICL ambassador.
The New South Wales-based businessman has pledged that some of the profits from the event will go back into the global women's game.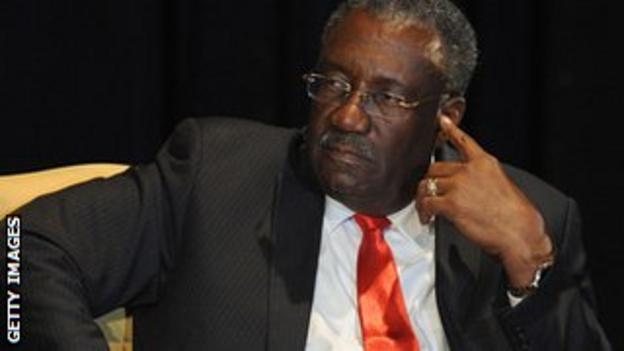 "We've said right from day one that we'll put back some profit from the tournament to member boards to help them develop their game, so we're certainly determined to work in consort with all the boards and the ICC," he said.
Martyn insists will support anti-corruption measures to prevent the possibility of match-fixing.
"We're putting in exactly the same anti-corruption policies that the ICC has in place," Martyn said.
"All our tournament regulations will be the same that underpin the ICC tournaments that are held around the world."
The event would be underwritten by a major American philanthropic organisation and Martyn moved to allay any fears about player payments that have blighted some T20 tournaments around the world.
"We've said to Paul Marsh and FICA [Federation of International Cricket Associations} that player payments and staff payments will go into a trust fund that they're co-signatories of, and that money will be guaranteed," he said.
"So there will be no issues over player and staff payments."
"They (FICA) are very supportive of what we're doing. We have letters from them attesting to that."
The difficulty WICL may have in finding approval from ICC members will be finding a window that fits around the new International Women's Championship, which is now seen as the priority for the women's game.
The overall women's calendar has increased, and will increase substantially in the next few years, with more bilateral cricket being played in a more meaningful context.
Countries have also been making greater investment in their women players in recent years and more players have been awarded contracts, meaning the WICL is being proposed at a time when Boards are asking more of their own players.
If the event isn't approved, Singapore would be unable to host a privately owned tournament as an ICC member nation, leaving WICL without its proposed venue.
It is understood that a full and detailed business model for the WICL is yet to be presented to the ICC chief executives.