Ashes 2013-14: Alastair Cook keen to right England's wrongs

By Tom Fordyce
Chief sports writer
Last updated on .From the section Cricket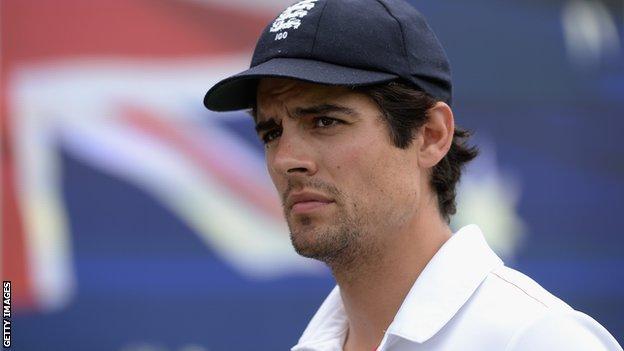 Alastair Cook has admitted that England's successes last summer may have hidden serious flaws in both the team and his captaincy.
England retained the Ashes with a 3-0 win over Australia just three months ago but have lost the first three Tests down under to surrender the urn.
"When you win it can paper over cracks that have been developing," said Cook ahead of Melbourne's Boxing Day Test.
"But when you lose it hits you with what it is you need to improve."
Cook admitted the travails of the past month had forced him to question both his own role and the make-up of the Test team.
"There is no hiding place. I've always tried to do the best job I can, but by losing 3-0 I've had to really look into myself and see where I need to improve as captain," he continued.
"Before that, we'd won against New Zealand, won the Ashes at home and won in India as well, but maybe that papered over some of the cracks in my captaincy as well.
"After these two games, we have a bit of time off Test cricket. That's a really good chance to decide on which direction I want the side to go, or we want the side to go.
"When you lose games of cricket, you need to look at what you could have done better. As captain, certainly I do think that. I hadn't had too much captaincy experience before I got the England job and there was always going to be a huge amount to learn.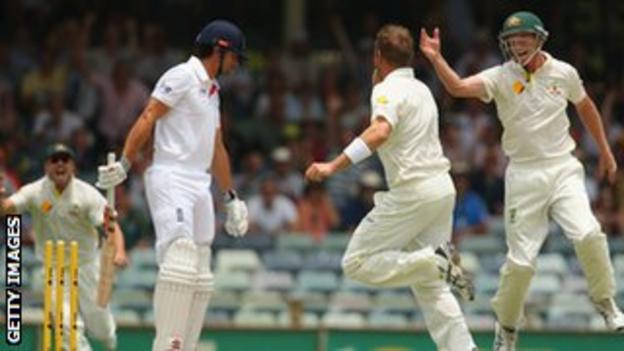 "But we've always managed to win. You tend to look at yourself when you lose and try to work out where you need to improve."
England are likely to make several changes for the fourth Ashes Test, including replacing wicketkeeper Matt Prior with Jonny Bairstow, as they look to salvage something from their disastrous tour of Australia.
Cook is hopeful that that Stuart Broad might be yet be passed fit after a Mitchell Johnson delivery in Perth left the bowler with a badly bruised right foot.
Australia are likely to name an unchanged team once again, with pace bowler Ryan Harris being passed fit as captain Michael Clarke looks to punish England again in front of an expected first-day crowd of more than 90,000.
Clarke's side came into this series having lost seven of their last nine Tests, including a 4-0 thrashing in India and the 3-0 defeat in the corresponding Ashes series in England.
But after dominant performances in Brisbane, Adelaide and Perth, they now have the opportunity to match the 5-0 whitewash achieved by the great Australian side of 2006-07.
"Two months ago we were the worst Australia cricket team to ever tour India," said Clarke.
"Two months on, I think [former captain] Ricky Ponting might have said in an article the other day that this is the greatest ever Ashes win by an Australian cricket team. In two months, a lot of things can change."
Cook, who spent his birthday on Christmas Day with a morning practice at the MCG before a team and family lunch, insisted that morale was still good in the camp despite a month in which England have lurched from one cricketing crisis to another.
In the corresponding match three years ago, England enjoyed a near-perfect first day at the MCG, bowling out Australia for just 98 before Cook and Andrew Strauss put on an unbeaten 157 by the close.
The mood here this time around could not be more contrasting, but Cook insists his beleaguered team have not lost their appetite for the fight.
"They are desperately keen to turn this around, in not only the short term but also the long term," he said.
"It's a tough dressing room to be in when you've just lost the Ashes. It makes you appreciate when you win them.
"Clearly your confidence takes a hit, but the way the guys have stuck together in the dressing room has been excellent.
"We have to start looking at why we lost the Ashes and what we can do in the future to try and turn it round."