Jesse Ryder recalled by New Zealand after two years away
Last updated on .From the section Cricket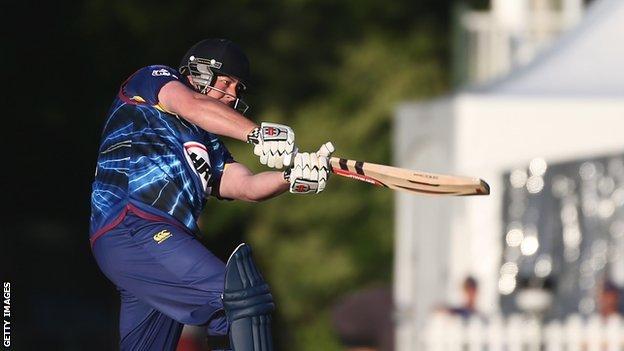 Batsman Jesse Ryder has been named in the New Zealand squad for the one-day series against West Indies following an absence of nearly two years.
Ryder subsequently quit international cricket, citing personal problems.
During his absence he was the victim of an assault which left him in a coma and served a six-month drugs suspension.
Earlier this year Ryder left Wellington for Otago and he has been in strong form in first-class cricket, scoring two centuries and two scores in the 80s to average more than 60 in four games.
"It is a great end to a tough year for me,'' said Ryder. "I'm more motivated than ever to perform for New Zealand.''
Since making his one-day international debut against England in 2008, Ryder has played 39 one-day internationals and scored two centuries and six fifties.
The first game of the five-match series takes place at Auckland's Eden Park on Boxing Day.