Gurman Randhawa: Shropshire sign ex-Yorkshire spinner
Last updated on .From the section Cricket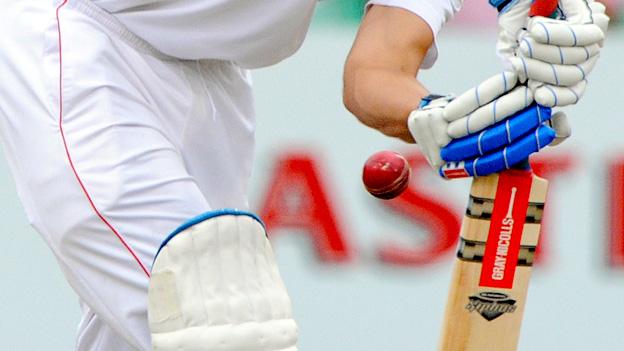 Shropshire have signed slow left-arm spinner Gurman Randhawa as their professional for the 2014 season.
Huddersfield-born Randhawa, 21, has made the move to Shropshire following his release by his native Yorkshire.
Randhawa's arrival will maintain the close historical cricketing tie-up with Yorkshire, from where Shropshire have had many players down the years.
This avenue was reopened following the appointment of former Tykes left-hander Kevin Sharp as coach last winter.
Last season, Shropshire took another former Yorkshire player, fast bowler Ben Sanderson, whose haul of 20 wickets in four Minor Counties Championship matches took them so close to the Western Division title after winning their first four matches.
Shropshire's chairman of selectors Brian Foxall is confident that former England Under-19s international Randhawa can have a similar effect.
"He's been with Yorkshire right from Under-12s level," Foxall told BBC Radio Shropshire. "And he's well known to our coach Kevin Sharp.
"A measure of his ambition is that he's taken himself off to India this winter, self-funded, to go to the Bishen Bedi Cricket School.
"And, if a first-class opportunity came along again, I'm sure he'd be looking to take it. But, for now, we're hoping he can fulfil a role for us.
"It's the first time for a while that we've had a left-arm spinner and, having had just one spinner last summer, having Gurman will take the pressure off Elliot Green."