Ashes 2013-14: Ian Bell should bat at three for England - Stewart

By Alec Stewart
Ex-England captain & Test Match Special summariser
Last updated on .From the section Cricket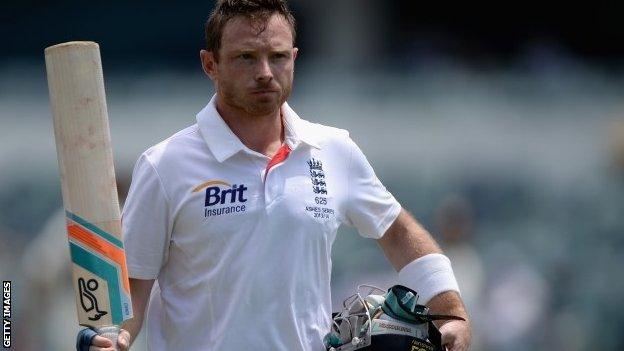 It was a huge shock to see the news on Monday that Jonathan Trott had left England's Ashes tour because of a long-standing stress-related condition.
News like this really underlines what is important in life. When Trott walked off the pitch on the third day of the first Test after scoring just nine runs, there must have been so many things going through his mind.
Until you have suffered with something like this yourself or seen somebody close to you suffer with it, which I haven't, you can only imagine how bad it must be.
Whenever you have an injury, illness or any issues in your life, however big or small, you want to surround yourself with your loved ones and the people who understand you. When you are away on tour, it is tough because you can't always share everything with others.
Former England opening batsman Marcus Trescothick suffered with depression during his career and there will be hundreds, if not thousands, of people who know what he was going through.
The good thing is that, in both the cricketing and the wider world, we are much more aware of such conditions. Even 10 years ago, it might have been seen as a sign of weakness and people would be told to just pull their socks up and get on with it. Thankfully, it's now classed as an illness and treated as such.
Being back with his family is the best possible start to any treatment Trott might have.
I send huge sympathies and best wishes to him and his family.
What now for England?
The loss of Trott does leave a huge hole in the England team because the Warwickshire player has been one of their most important batsmen since coming into the side in 2009.
It immediately weakens the batting order and England now need to decide who bats at number three in the second Test at Adelaide, which begins on 5 December.
Ian Bell has spoken of his desire to bat at first wicket down for England in the past and I would move him up the order. He's obviously been in very good form this year and is also very experienced.
There has also been talk of Joe Root moving up the order, but he's been dropped down to number six from opening because the selectors thought that was the best position for him. I'm not sure moving him up to a position where he might be taking guard for the second ball of a Test match is the right decision.
The selectors also have to make a decision about who bats at number six. For me, it's between Jonny Bairstow, who has more experience, and Gary Ballance, who is coming off the back of a very successful summer for Yorkshire but is yet to win a Test cap.
Another option is to play Ben Stokes, and I like what I've seen of the Durham all-rounder, but first and foremost pick him on his batting strength while his bowling should be looked at as an added bonus. Don't pick him to bat at six just because he can bowl.
England should ensure they select their best six batsmen and stick with the four-man bowling attack which has served them well for so long.
Their batting is the biggest problem, not the bowling, because they haven't scored 400 in a Test match for 18 consecutive innings and failed to pass 200 in their two attempts in Brisbane.
Mitchell's X-factor
Mitchell Johnson was very good in that first Test at The Gabba. I have said in previous columns that he is one of those cricketers who can win or lose you a game subject to which Johnson turns up. He has that X-factor and, when he gets it right, can be a real handful.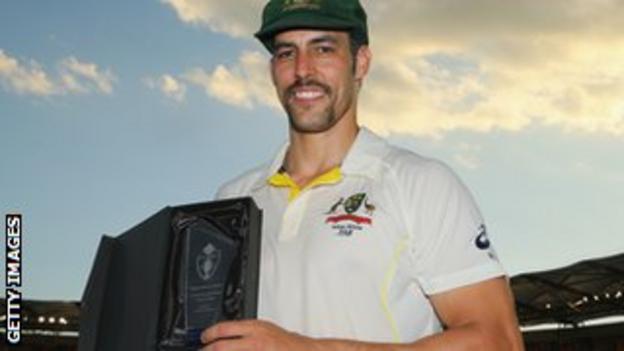 Ryan Harris is Australia's best bowler, but Johnson created big problems within the England team at Brisbane with his pace and aggression.
When playing against fast bowlers like Johnson it can get your beans jumping. It is lively and you have to be mentally strong and physically brave because you will get hit on the hands, body or helmet at some point.
That's just the nature of Test cricket and you have to make sure you are clear in how you are going to deal with such bowlers. You have to watch the ball closer than ever and trust your technique.
Because they are bowling at 90mph, you obviously have less time to make your decision (about 0.4 of a second) and the angle of a left-armer makes pulling and hooking more difficult.
Without harping back to my day too much, you had to be able to play quick, short-pitched bowling. There were more quick bowlers about, there weren't as many restrictions on how many bouncers could be bowled in an over when I first started, and county cricket sides had overseas quick bowlers.
There are less quick bowlers about now - with only really South Africa's Dale Steyn and Johnson consistently touching the 90mph mark.
There can be a shock factor when players first come up against them, but the best batsmen deal with it. England will admit there were some soft dismissals in Brisbane but I still believe they have the skill and ability to overcome it.
They have to be crystal clear in their thinking and what they are going to do. If there are two men out on the hook, work out when and how to take on the short ball. If your method is to keep ducking or swaying out of the way then that's fine too. Whatever is decided, do it well.