Olympic Stadium could host cricket festival - Essex chief
Last updated on .From the section Cricket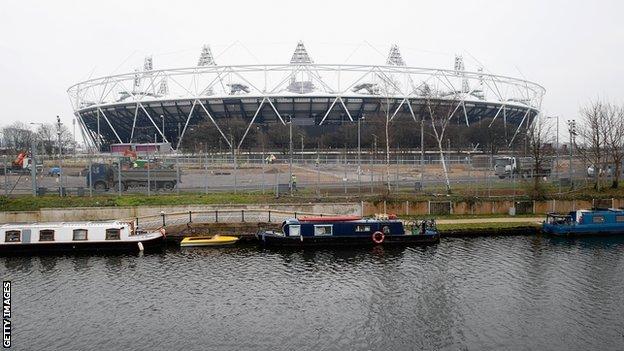 Essex chief Derek Bowden says plans to play Twenty20 cricket at the Olympic Stadium could include other teams.
The Chelmsford club have discussed the prospect with London Legacy Development Corporation (LLDC), the organisation responsible for the stadium's future.
"I had a conversation with the LLDC a few weeks ago and they're very keen for there to be a cricket festival," the Essex chief executive told BBC Essex.
"Not before 2016 because there is work to be done. But we're keen to do it."
West Ham will be but the LLDC has previously said it would be which will also host athletics and possibly rugby.
Essex, who are also trying to finalise plans for regularly sell out their 7,000-capacity venue and hope to attract larger crowds in Stratford.
"The conversations I've had have been about a two-week window where we, and maybe a few other counties, play cricket there to maximise the use of the stadium and mitigate the investment needed to convert it for cricket," said Bowden, a former chief executive of Ipswich Town.
"Job number one is our own ground redevelopment, but we're looking forward to playing cricket in London."