Glamorgan hire American fielding coach Mike Young
Last updated on .From the section Cricket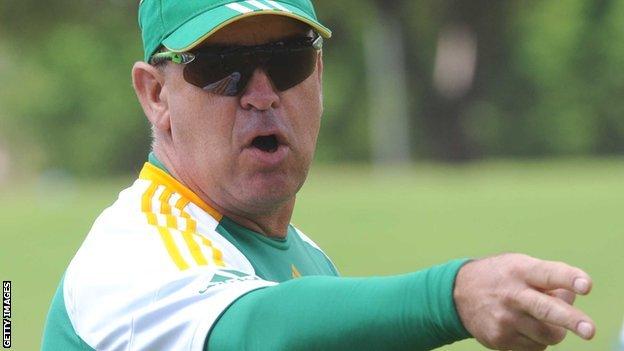 Glamorgan have signed an American fielding coach on a short-term contract to help with their Twenty20 campaign.
Mike Young was originally a baseball coach, but has worked with the Australian national team as well as being a consultant for India.
The 57-year-old from Chicago has just come from a stint in the Indian Premier League with the Kings XI Punjab.
Young was employed by Australia during Glamorgan captain Marcus North's international days.
"He's got great energy and a great character," said North.
"It's showing the commitment we've got as a club to each individual competition.
"He's someone we've got for a couple of weeks to work strongly with the [Twenty20] squad and the other guys as well to work on their fielding.
"He's going to be a huge bonus on the field and off the field as well."