Arthur sacking could galvanise Australia - Jonathan Agnew

By Jonathan Agnew
BBC cricket correspondent
Last updated on .From the section Cricket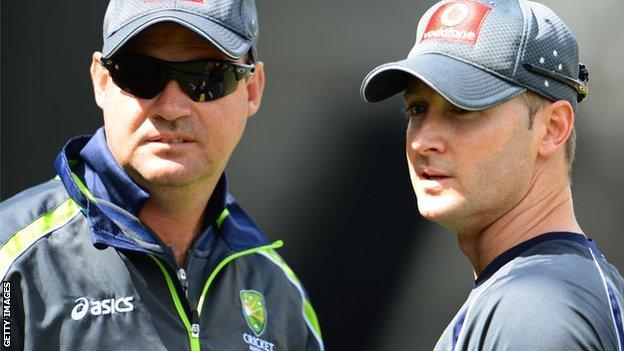 When you first hear the news that Australia have sacked coach Mickey Arthur so close to the Ashes you think this is crazy, it's mad and that they have lost the plot.
It was a great surprise. I don't think anybody saw it coming but then, on the other hand, when it slowly sinks in you consider that it might be the best decision for Australia.
You either look at it in two ways: that they have descended further into chaos or that they were already in chaos and this is the first step to restoring some authority, discipline and focus back into their cricket.
The second view is probably how Australian cricket's administrators believe is the way that they have now gone.
Mickey Arthur is a very decent bloke but clearly there have been disciplinary issues, not just here but over the past few months. There is talk of divisions and issues within the Australian camp. One wonders about how much respect there was for him.
It would be disappointing if the fact that he was a South African had anything to do with Australia's problems. It shouldn't make any difference where you are from but there are clearly issues within the camp as we saw in India.
There was the question about players not co-operating with providing team feedback and the issue with Shane Watson. There are underlying things there within the team that he has found difficult to deal with. That has been coupled with a lack of success in India and a poor Champions Trophy.
What the Australians have done is try to nip it in the bud before they go back home having been hammered here and have to try to sort it out down under. They are trying to make it a positive step.
I thought Mickey sounded jittery when he gave an interview the other day. It didn't sound like the person that we know. He said Australia had the world's best bowling attack and sounded a bit desperate so I suppose the signs were there.
If this was Premier League football people would not be batting an eyelid at the sacking of a coach at this stage. Although it very rarely happens in cricket at moments like this, it might very well turn out to be the very best thing for Australia. There is every chance it will galvanise them.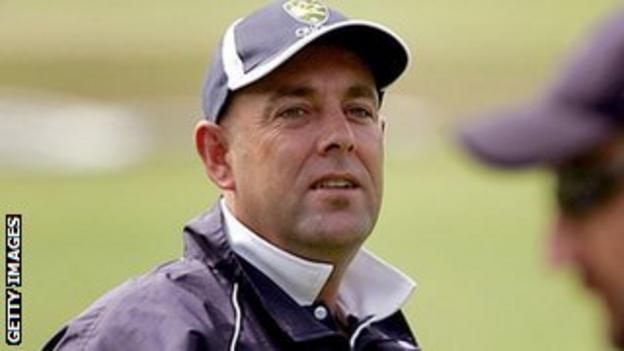 Darren Lehmann will replace Arthur and he is someone who has got a huge amount of respect, earned the hard way.
He has got a lot of experience coaching and has played a lot of county cricket for Yorkshire. He will be a fresh person around the camp, someone who the Australians know and who is admired by most of them.
He will come in with a backs-to-the wall mentality with things so close to the start of the Ashes.
Someone coming at this time might be exactly what Australia need. They have still got the same players and they have still got talent issues but, as far as focusing the team on the Ashes, it might be the best thing for them.
Australia captain Michael Clarke has also stood down from his role as a selector. It is very difficult for a captain to have such a role, although all of them when they take the job feel that they should be a selector.
It is actually very difficult to be in that position. The captain needs to have the players's trust and be a confidante. That is very difficult for a player when there is chance that what they are going to tell the captain might result in them being dropped.
He is better off as it is better for the make-up of the team if he is not a selector.