Champions Trophy 2013: Alec Stewart's team of the tournament

By Alec Stewart
Former England captain and BBC Test Match Special summariser
Last updated on .From the section Cricket76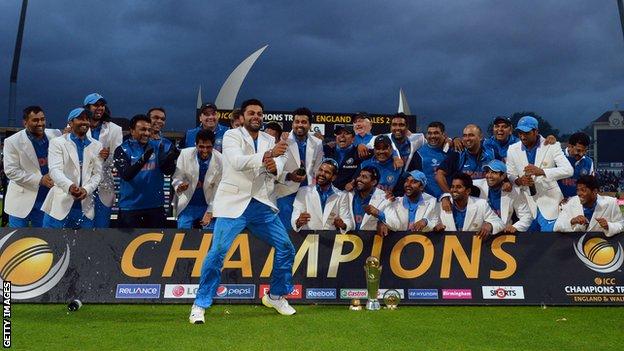 England's dressing room would have been a very quiet and sombre place last night as the players snatched defeat from the jaws of victory.
It was an opportunity for Alastair Cook's men to create history and become the England first side to win a world one-day international tournament after four previous attempts.
They had done all the hard work in getting into a position where the game was all but won but in the crucial final moments allowed the pressure to get to them.
Mahendra Dhoni, in his usual ice-cool way, but full credit to his team in the way they kept their heads in the closing overs. It was a superb Champions Trophy and I hope we haven't seen the last one.
It is a great format filled with some of the very best players from around the world. Below is my team of the tournament, which I have selected not just on the statistics but the impact these individuals have had in certain matches while putting together a balanced 11.
1) Shikhar Dhawan (India) Runs: 363, Strike rate: 101.39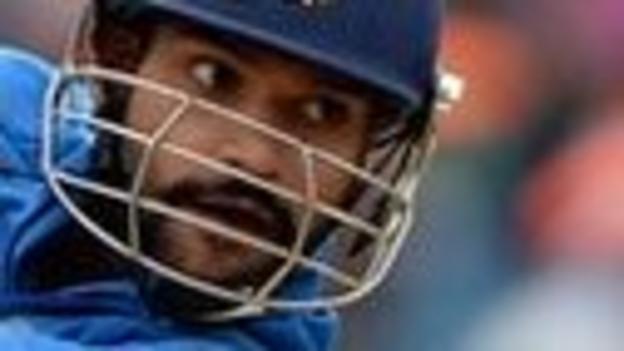 Dhawan, 27, was the batsman of the tournament after scoring 363 runs, including back-to-back hundreds in the group stage. He has followed up scoring the fastest hundred in Test cricket on debut with these runs in the Champions Trophy and looks the real deal. He has seemed at home against the moving ball in England and appears to be a very good player in all forms of the game.
2) Rohit Sharma (India) Runs: 177, SR: 75.96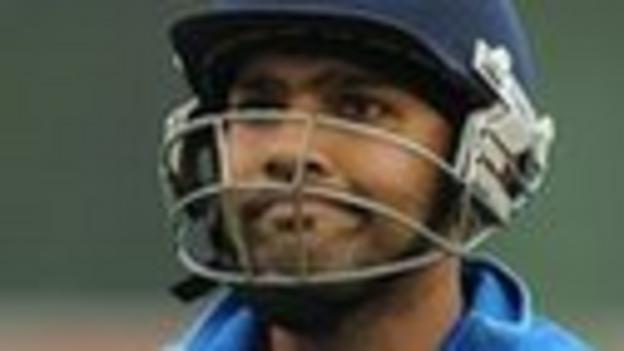 Rohit Sharma has complemented Dhawan at the top of the Indian order and, at 26, is another talented player who is not afraid to put pressure on the opposition from ball one. He is part of the changing face of this Indian side.
3) Jonathan Trott (England) - Runs: 229, SR: 91.60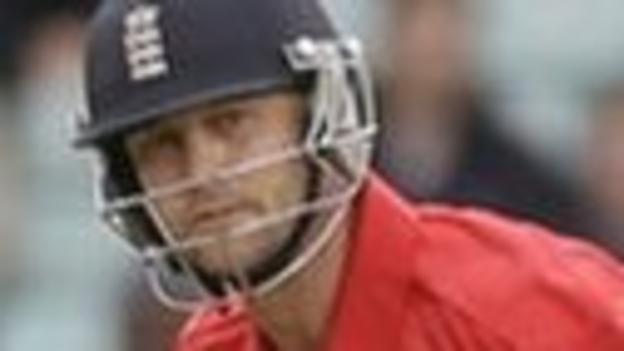 For me, having Jonathan Trott in the team is almost not even worthy of discussion because, behind Dhawan, he has been the most outstanding batsman of the tournament. He has suffered some unjust criticism and, if you look at his stats for this competition, he has scored his runs at a strike-rate of 91.60. The way he has played in all conditions against all opposition has enabled England to get into winning positions and over the line. He is England's unsung hero.
4) Kumar Sangakkara (Sri Lanka) - Runs: 222, SR: 80.14, Catches: 4, Stumpings: 1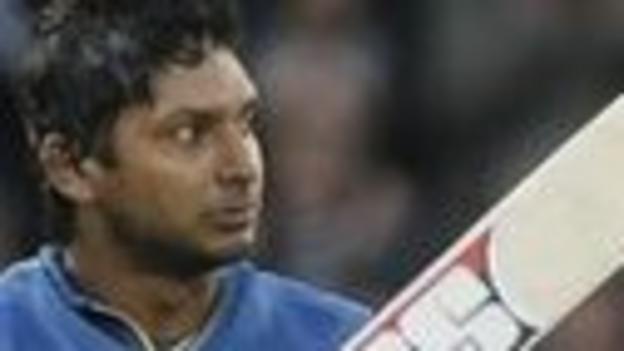 The innings Kumar Sangakkara played against England at The Oval was an absolute masterclass. The Sri Lankan is also my wicketkeeper. England can be one of the hardest places in the world to keep wicket when the ball misbehaves but he has kept very tidily in this competition to complement his batting.
5) Joe Root (England) Runs: 173, SR: 90.10; Wickets: 1, Economy rate: 6.27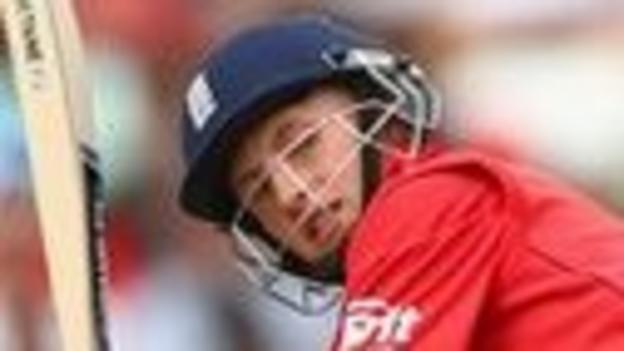 Joe Root is England's up and coming superstar. Appearing in his first international tournament, he has played in a fearless and nerveless way. He has come in at some crucial times and continues to perform well on the big stage in world cricket. If you also throw in his more than useful off-spin and excellent fielding, he is the all-round package.
6) Ravi Bopara (England) Runs: 118, SR: 137.20, Wickets: 6, Economy rate: 5.50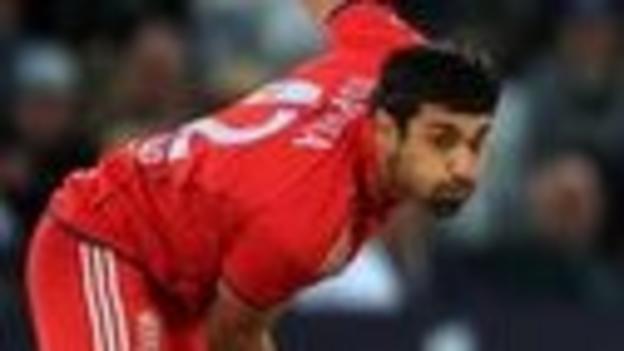 Along with Root, Ravi Bopara is my sixth bowler considering his ability to bowl at any stage in the innings and the fact he gets the ball to swing conventionally or reverse. His spell in the final helped restrist India to just 129. The assault he laid on Sri Lanka at The Oval has earned him the right to get into this World XI. He played with great confidence and played each situation well, giving England momentum at the back end of their innings.
7) Ravi Jadeja (India) Runs: 80, SR: 148.14, Wickets: 12, ER: 3.75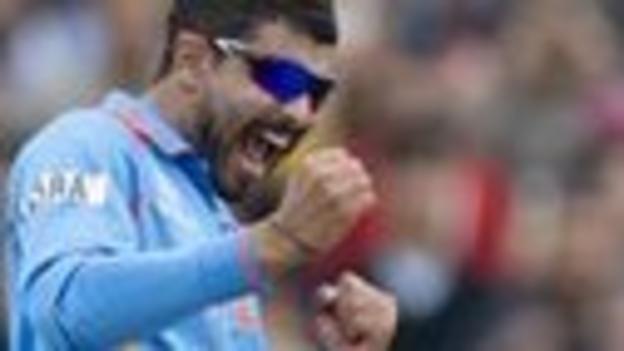 Ravi Jadeja's left-arm spin figures speak for themselves - he is a very clever cricketer which was underlined in the final when he had a stranglehold over the England batsmen. He started off as a batsman who bowls but he is now batting at seven and his bowling comes in very handy. His economy rate and ability to take wickets is crucial and he is a good player to have coming in at the back end if the innings.
8) Ryan McLaren (South Africa) - Runs: 83, SR: 106.41, Wickets: 8, ER: 5.44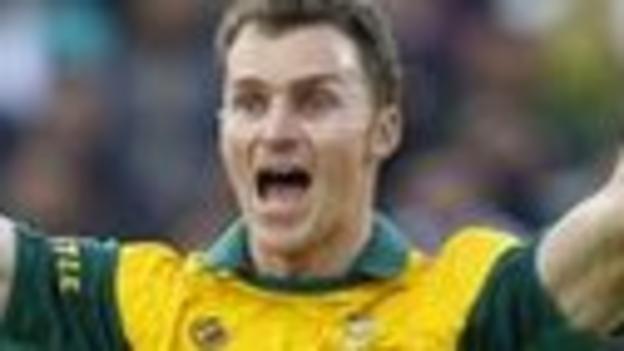 If you look at his strike-rate and the wickets he has taken, along with the impact he can have with the bat, Ryan McLaren has had a good tournament. Chris Morris impressed me too but, without Dale Steyn, Ryan McLaren has had to carry the South African attack - being the Proteas' stand-out bowler with eight wickets.
9) Mitchell McClenaghan (New Zealand) - Wickets: 11, ER: 6.04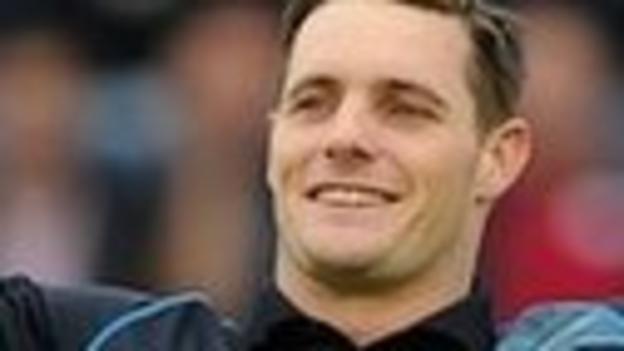 The New Zealand left-arm quick is a strike bowler who took two four-wicket hauls in three matches. With two white balls being used, taking early wickets is crucial and Mitchell McClenaghan is capable of getting stuck into any top order
10) Jimmy Anderson (England) Wickets: 11, ER: 4.08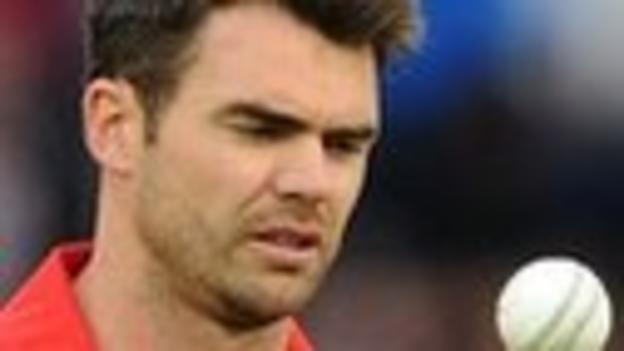 Jimmy Anderson is just an unbelievable bowler with both the new and old ball - he is a magician when it comes to the control he has. He poses every batsman - good or bad - huge questions and very few have the answers.
11) Bhuvaneshwar Kumar (India) Wickets: 6, ER: 3.91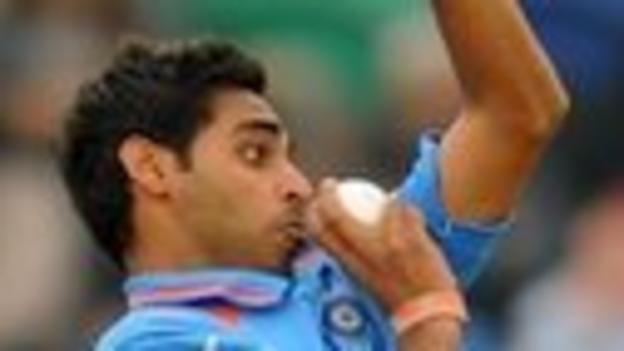 Bhuvaneshwar Kumar is another wicket-taker with the new ball and his economy rate is impressive. He constantly made early inroads with the new ball during this tournament.
Coach of the tournament: Duncan Fletcher (India)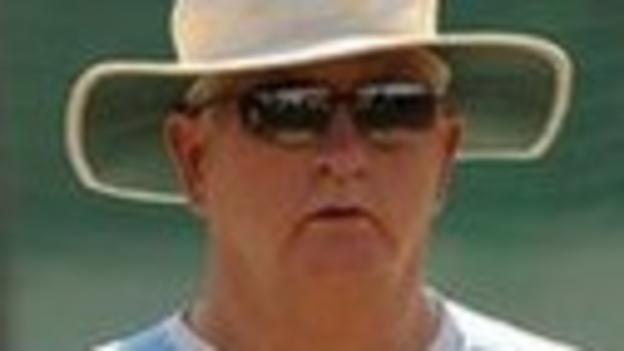 Duncan Fletcher has been able to transform the Indian side from one with a lot of senior players to the one we see now. Some of the greats of the game have retired and Fletcher has turned India into an athletic and stylish side which is now a powerhouse in all forms of the game.
England's limited-overs coach Ashley Giles deserves plenty of credit too. He is a student of Duncan Fletcher, having learnt a lot from playing under the current Indian coach for England, and I'm sure he has used some of what of what he picked up.
I just feel Duncan had a slightly harder job, which is why I have made him my coach of the tournament and of course his side won the trophy.
Listen to Test Match Special's Team of the Tournament podcast