Stephen Moore: Overseas plan is 'intriguing proposition'

By Stephen Moore
Lancashire opening batsman
Last updated on .From the section Cricket11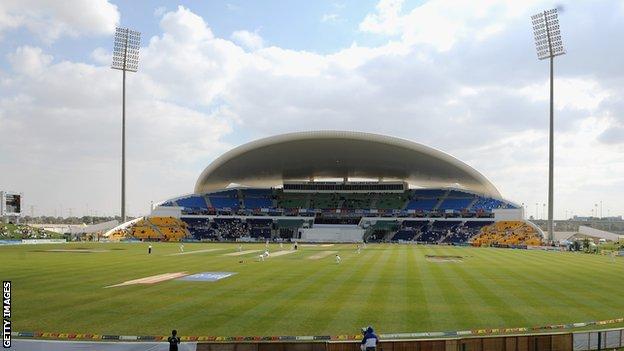 As an English county player, it is hard to avoid a feeling of inequality when considering the international circuit.
The timings of various T20 tournaments around the world often conflict with our domestic schedule, so chances for English players to sample high-profile competitions like the IPL are very limited.
The pinnacle of any player's career is to play for their country, and appearing in these competitions can provide a small window of opportunity to show selectors their skills against overseas stars, and thereby raise the possibility of increasing their earning potential.
As a player, I have always wanted to test myself against the best cricketers in the world.
The IPL and Champions League competitions offer county players this opportunity, but without iterations of them being held in the UK, there is limited scope for supporters in this country to watch the spectacle live.
There have been reports that the structure of county cricket, and more specifically the location of early-season matches, is being discussed to prevent a clash between the Champions League T20 with the end of the domestic season.
It has been suggested that playing matches in the Caribbean and the Emirates in March would allow the season to be completed earlier, while maintaining the current structure of 16 Championship matches and two limited-overs competitions.
But this has been put forward against a backdrop of first-class counties struggling to attract spectators and sponsors and thus make money from our three domestic competitions.
It is an intriguing proposition, and one I am sure many county cricketers would jump at the chance to support.
Apart from the obvious weather benefits, there is the positive aspect of shortening a very long winter and getting players into competitive cricket earlier.
However, the question of who would fund the expense of sending 18 counties overseas in an already cash-strapped domestic game needs to be answered.
As a player, you would want two weeks of preparation prior to the first match to feel comfortable and ready to perform, which would extend the time away and therefore the cost.
Provided first-class facilities can be guaranteed, it would be brilliant for developing youngsters to play Championship matches in different countries with vastly different conditions to those seen early season in England.
World-class spin bowling is key to a team being successful, so producing spinners as well as learning to play against them could only be promoted by playing in the Emirates.
An image of 18 counties playing their first few games in glorious sunshine during a festival of cricket in the Emirates or Caribbean is very attractive, but members may need to be appeased as they will be losing a few opportunities to watch matches, unless they can afford an overseas trip themselves.
Ultimately though, demand for such matches is crucial. I refer back to earlier columns, and maintain that without international stars representing counties, it is difficult to generate interest in the domestic game.
As intriguing as the overseas proposition is, there are major issues closer to home that need to be addressed to generate a more independent domestic game with vibrant support across all competitions.
You can follow Stephen Moore on Twitter at: http://twitter.com/stephen_moore6 (external site) and you can also leave questions below for him to answer in future columns.