David Warner faces backlash in Australia for Joe Root attack
By Phil Mercer
BBC News, Sydney
Last updated on .From the section Cricket
Spared the shame of an early flight home, troubled Australian batsman David Warner is facing a backlash down under from cricket fans and the media.
Warner has been labelled an "oaf" by the Sydney Morning Herald, which lambasted his "incredible lack of discipline".
He's been scolded, too, by supporters, who have been alarmed by the late-night shenanigans that unfolded 10,000 miles away in the West Midlands.
"It is getting tiresome with these top-level sportsmen who are supposed to be representing our country," lamented Sel Soker from the seaside suburb of Manly in Sydney.
"They should be better than that and be more professional. Warner's a key member of the team and I'm sure this doesn't help the morale of the rest of the squad."
On a sunny winter's morning, the mood among Australia's cricket faithful has been anything but bright.
"It's not a good look, is it?" said pensioner George Findlay. "There is a problem with attitudes and we're a very immature side at the moment, so we need some cool heads."
Warner burst onto the international cricket scene in 2009, scoring 89 runs off just 43 deliveries in a Twenty20 match against South Africa in Melbourne, a night he was at his glorious best.
While many fans believe he should have been sent packing for the fracas in Birmingham, others think that such a punishment would have landed a potentially catastrophic blow to Australia's hopes of winning back the Ashes.
"He's representing Australia and he's not doing a very good job, but everyone makes mistakes. Should he be sent home? Australia's cricket side is in a bit of trouble and we need a good batsman, so I wouldn't like him to be sent home for that reason," said journalism student Lauren Miller, 22.
Cricket Australia's chief executive James Sutherland has described David Warner's alleged attack on England rival Root as "despicable", but said he also held the whole Australian team accountable.
"He is under no illusion the direction his career is taking at the moment," said an irate Sutherland. He also criticised Warner's team-mates who were in the Australian-themed Walkabout pub in the early hours of Sunday morning.
While the powerful left-handed batsman has avoided the humiliation of being put on the next flight home, Australian cricket has not been afraid to deal sternly with its errant stars.
In 2009, all-rounder Andrew Symonds, who was born in Birmingham, was sent home from the Twenty20 World Cup in England following an alcohol-related breach of team rules.
Warner's indiscretion will further ignite an Ashes series that already promised to be typically hard-fought and uncompromising, and joins a long list of Anglo-Australia bust-ups.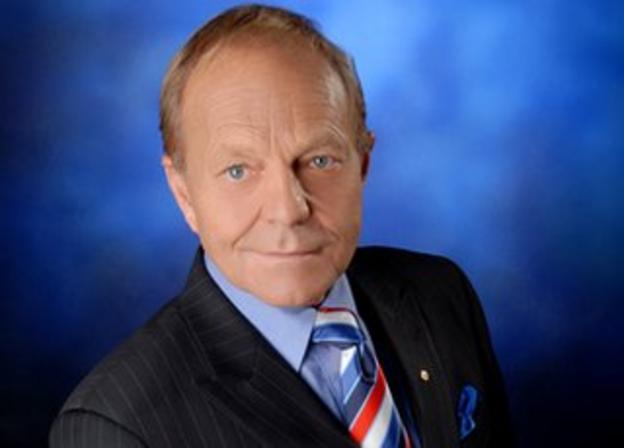 Back in 1977, the air crackled with tension when Ian Botham and his opposite number Ian Chappell clashed in a Melbourne hotel.
The England legend had reportedly asked Chappell to stop criticising his players, before throwing a punch. The pair were pulled apart but continued to trade insults for years, with Botham saying of Chappell: "As a human being, he is a non-entity."
During the 2005 Ashes Test at Trent Bridge, the pressure got to besieged Aussie skipper Ricky Ponting. Run out by substitute fielder Gary Pratt, Ponting finally snapped and left the field screaming at the England dressing room, accusing them of using a specialist replacement. The hosts won by three wickets.
Warner will most likely be watching from the sidelines when the teams meet in Nottingham next month. Back home, there appears to be little sympathy for him.
"The bloke's an idiot," said Ken Marslew, the founder of the Sydney-based Enough Is Enough anti-violence movement. "It's not just Australians and sporting personalities that are involved in this sort of stuff, but at least in Australia we should be able to control ourselves a little bit better."
He added: "We feed our kids a diet of violence (on TV and video games), we teach young sportsmen to become warriors, then the minute they start to act like warriors, we say 'don't be like that'. How confusing is that?"