County Championship: Northants 'puzzled' by ECB overseas plan
Last updated on .From the section Cricket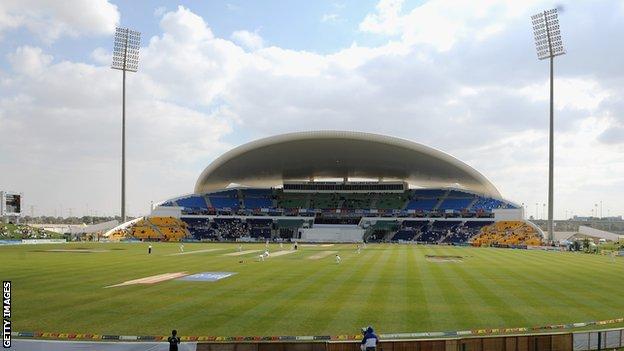 Northants chief executive David Smith has said he is "puzzled" by plans to start the County Championship season overseas in future seasons.
But Smith told BBC Radio Northampton: "I actually think it's easier to fit the number of games in next season.
"That's what I don't understand about this proposal at the moment."
The plan, which could mean the start of the season being brought forward to March, is in the early stages of being considered and is one of a number of ideas from the ECB.
Abu Dhabi, where the season-opener between the MCC and the county champions has been held since 2010, is understood to be one potential venue, while the Caribbean could be another.
From next season, teams will play 16 County Championship games, a minimum of 14 Twenty20 matches spread during the season and at least eight games in a new 50-over competition that will replace the YB40.
Smith said there had been no communication from the ECB about the plans, which he warned could cost counties members.
"I think the schedule is better next year so I'm puzzled why we're exploring that route.
"My biggest concern is that through poor scheduling over a number of years, we have lost members.
"I believe the schedule is more member and spectator friendly next year, looking better than it has done for a number of years."
He added: "I think taking cricket overseas would detract from membership value.
"Although we're starting in the first week of April, you can never say exactly when you're going to get weather interruption with the UK climate. We've seen good cricket in April so I don't see any reason why we need to change that.
"We have the best supported first-class domestic cricket in the world so I can't see any reason why we would want to do it - but we'd have to look at the finer detail."