GPL Champions 'did not fulfil potential' says captain
Last updated on .From the section Cricket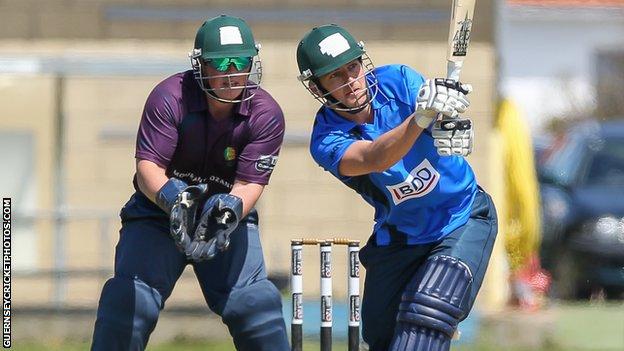 The captain of the reigning Guernsey Premier League champions Mourant Ozannes, says his side failed to fulfil their potential after being knocked out of this year's tournament.
Jamie Nussbaumer, who is also island captain, says his team did not perform.
"We didn't fulfil our potential out on the pitch at all," he said.
"We fielded poorly, our bowling wasn't terrific and then a couple of run chases where we should have got over the line we didn't."
The side, which has won the last two Guernsey Premier League events, lost all three of their matches on the opening weekend, despite having in their line-up.
"Overall if you don't bat, bowl or field well, you're not going to win too many games as we found out," he told BBC Guernsey.
Nussbaumer's side at Port Soif over the weekend.
And despite Warriors having former England player Darren Maddy in their line-up for the final weekend of matches later this week, Nussbaumer thinks BDO are the favourites.
"I think BDO have been the best all-round side in the tournament so far, they've got good batting and bowling options and are by far the best fielding team.
"My favourites are BDO, but Darren Maddy could change that.
"I think Maddy will open and Tim Ravenscroft, who's a very good player himself and has been in good form, will bat at number three and they have a powerhouse top three if they get going.
"They've got really good options with spin with Jeremy Frith, Max Ellis and Tim, they've got every opportunity to do it, but i think BDO might do it this year."