Gloucestershire: Graveney and Cook join club's board
Last updated on .From the section Cricket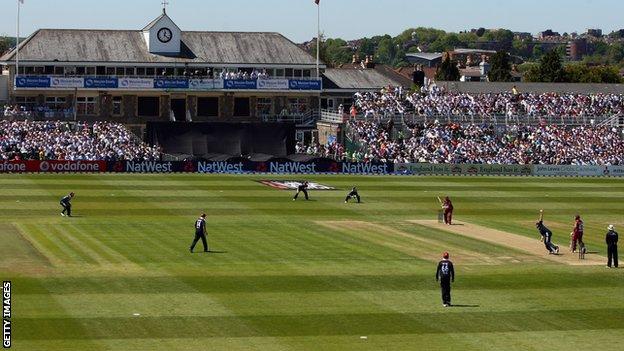 Gloucestershire have appointed David Graveney and Charles Cook to the club's executive board with immediate effect.
Graveny, their former captain, said: "I am honoured to have been invited to sit on the board and look forward to making a meaningful contribution."
The club are undergoing a redevelopment of their Nevil Road home, costing £6m.
And Cook, a prominent lawyer, said: "The development of the ground will ensure that first-class cricket will keep being delivered."
Graveny joined the club in 1972 and also played for Somerset and Durham. He is currently the ECB`s national performance manager and former chairman of England selectors.
Cook is currently a managing partner of a property firm.
Chairman Rex Body believes their backgrounds can bring "valuable experience and expertise."
Body added: "David will fill the vacancy created by Jack Russell, who is standing down because of his current business commitments.
"Charles fills a long-standing gap in our board and both are joining at a very exhilarating time."