Cricket: Essex redevelopment key for new chief executive
Last updated on .From the section Cricket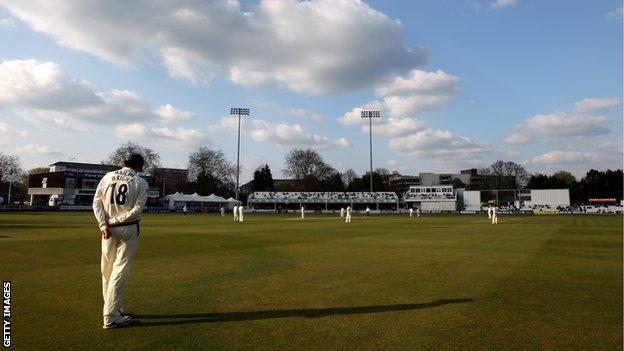 New Essex chief executive Derek Bowden has made delivering the club's redevelopment plans his priority.
and is expected to be completed by 2017.
"It is one of my key objectives over the next three to four years, now that we've got approval for the development," Bowden told BBC Essex.
"If all things go according to plan we'll have a brand new ground here in four years - that would be fantastic."
Redevelopment of the County Ground was first proposed in 2004 and an agreement with developers MCD was signed earlier this year.
But Bowden, a former chief executive at Ipswich Town, has warned the club must act responsibly with its future spending if it is to complete the works.
"I think we just need to be prudent. If we are prudent and manage it properly we shouldn't be exposed and we should be able to develop a brand new ground," he said.
"Clearly my role is to lead the business side of the club and support the playing side and support the coach, in terms of providing the resources we need to progress our cricket.
"The only reason I'm here is to supply the business support to make sure we succeed on the field of play."